So i came across this picture of President Muhammadu Buhari in his office with a young unidentified boy and i immediately fell in love with him.
President Buhari is the APC presidential candidate who defeated PDP's Goodluck Jonathan in the 2015 general election and also PDP's Atiku Abubakar in the 2019 election.
This picture sends out a million words to the world at large.
President Buhari who most refer to as a tyrant seem to have a soft spot for kids.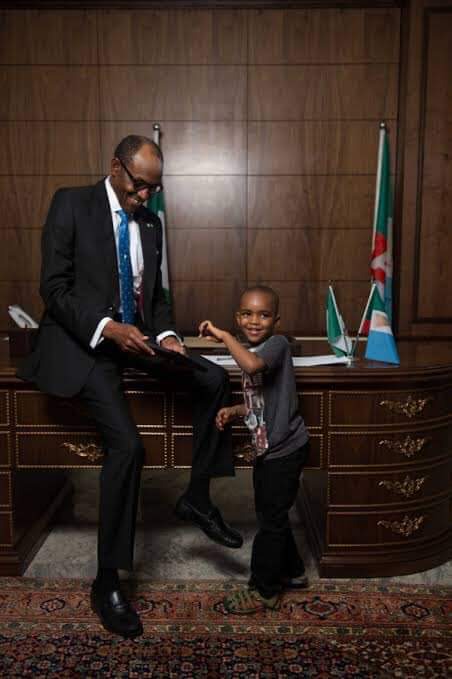 Well, little did i know it was a re make of a photo Former United States president, Barrack Obama also took in his office with another unidentified child.
Well, it seems both Presidents have same feelings towards kids.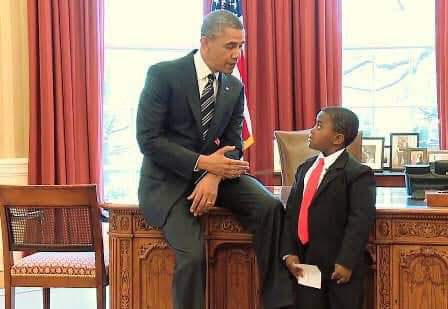 But on a serious note, who doesn't have soft spots for good looking children?