Following the furore and threat of sanctions that greeted the British Airways decision to to divert Lagos bound flights to Ghana, the airline has promised to compensate those affected.
Recall that last week flights carrying Nigerian passengers to Lagos was diverted at the last minute to Accra, Ghana. The airline claimed the diversions were due to bad weather. The Minister of aviation, Hadi Sirika however faulted this querying why the flights were not diverted to Abuja instead.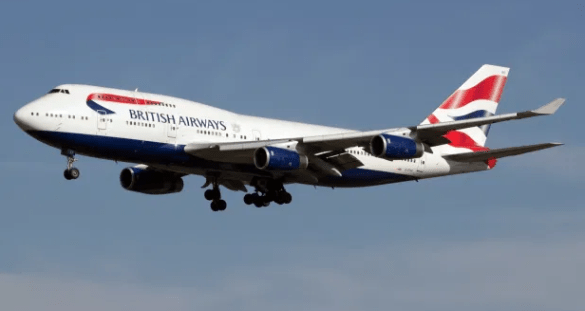 The airline has however apologised for the incident. It's General Manager for West Africa, Mr Kola Olayinka, issued the apology on Thursday.

Olayinka said in a statement that the situation was as a result of delays and diversions of flights occasioned by the inclement weather that caused poor visibility at the Murtala Muhammed International Airport, Lagos as well as a number of factors outside the airline's immediate control.
He said, "We regret the frustrations experienced and the disruptions it would have had on earlier-planned engagements of our esteemed customers.
"We would also like to use this opportunity to encourage passengers to send receipts of expenses incurred during this period to our customer relations team on standby to process the reimbursements and also attend to queries."
He went further to narrate the procedures employed to limit the discomfort for the affected travelers including hotel accommodations and food.