Story is our of our most entertaining section on Waploaded, we have built it in such a way it gives the user easy access to read the most updated.
Before we get started, below are some important story pages.
As at writing this post (17-02-202), these are the most current explanation of posting story on Waploaded.
What are Stories?:
Just like back in the days, our older ones and parent tell us stories, so we are bringing the modernized version of "tales by moonlight" on the web.
You can write a story about "My Horrible Life in High school", "Aunty Rukky Disvirgined me (+18)", "The spoilt reverend father" etc..
How to post your story on Waploaded
We will take you through the simple steps shortly, but before then, the following are prerequisites for story posting:
Catchy Title

Compelling story image

The first post (Root Story) should contain "introduction to the story" and your contact details or copyright (see sample)

The story must be split into Root Story >> Seasons >> Episodes

You must at least 3 episodes ready before posting a story.
Step 1: Register / Login to Waploaded Dashboard.
If you have not registered, or having problems, Learn how to register
Step 2: Create a post for the (Root Story)
The Root Story is usually, the post that houses the Seasons & Episodes of a story and considers to be the first post in a story.
Click on the "three dots at the top left of your screen (if you are on mobile)

Click on Posts >> Draft Post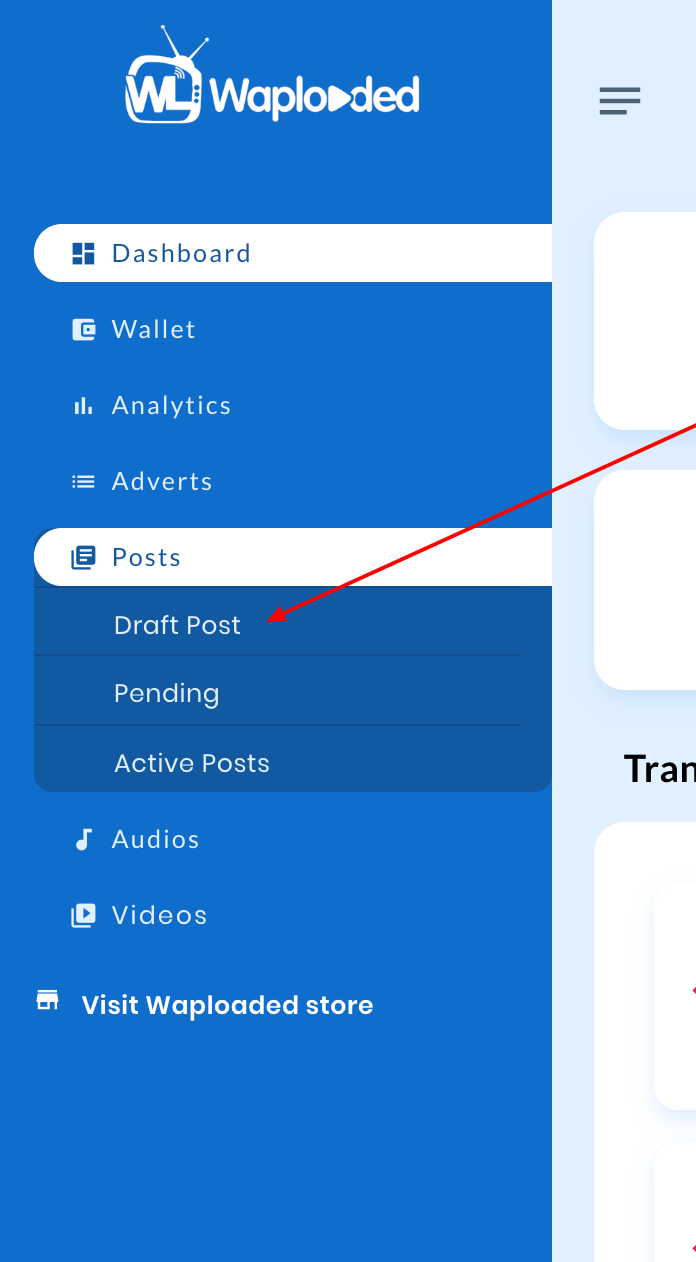 On the next page showing a Waploaded composer box (which also accepts Keyboard Commands)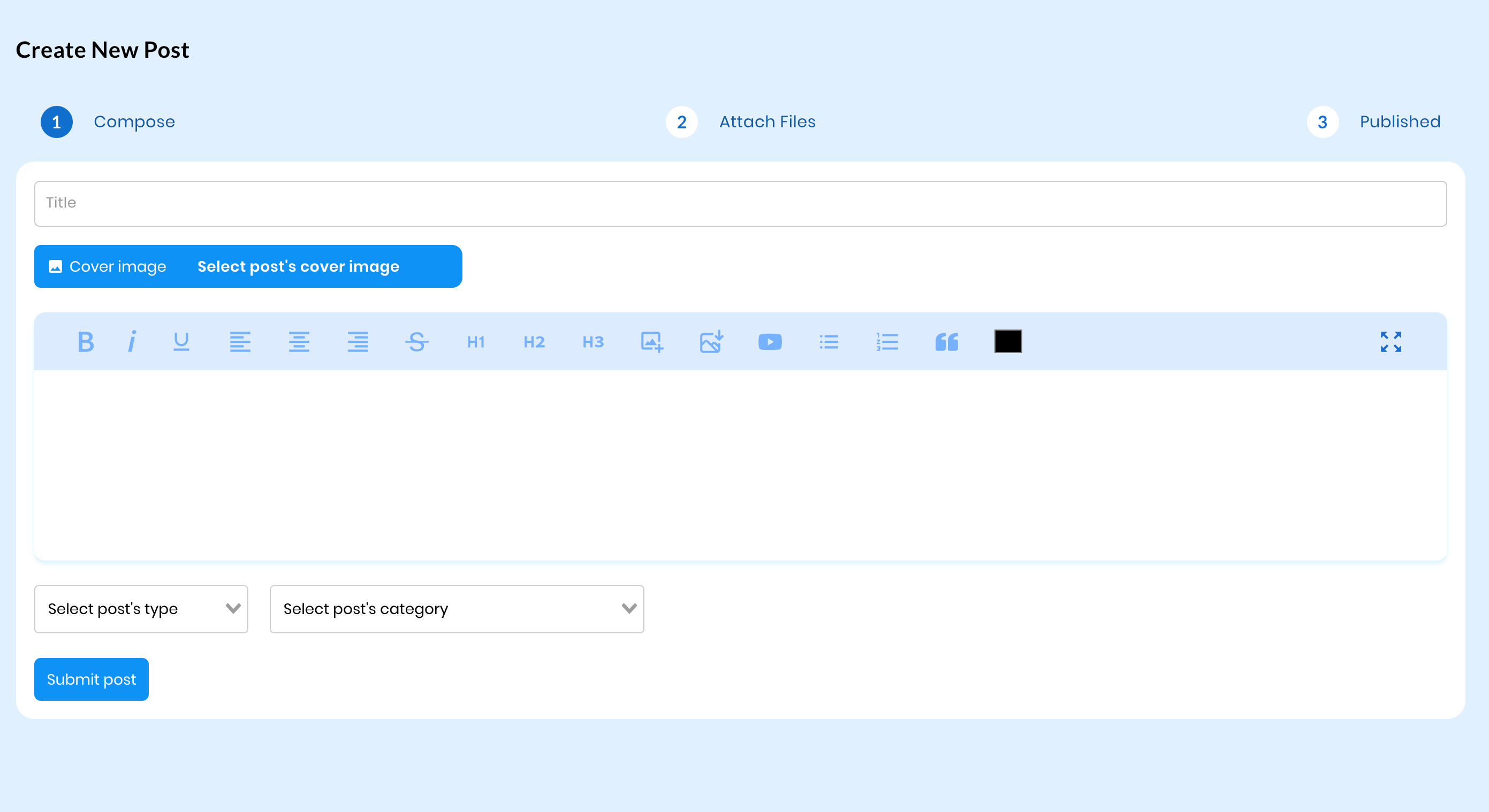 Type in a Catchy title for your story (e.g Waploaded Intro)

Select a story cover (You can search google and use a photo without copyright)

This should contain the introduction to your story, copyright terms and contact details of the writer

Post Type: StoryAlbum

Post Category: Story >> Matured / Others
NOTE: Matured story category are story centered across +18 contents
Step 3: Create a Season to the story
This would be a little bit tactical, but if you follow through closely you will understand.
Goto Posts >> Click the Option Right icon on the story and click Add Sub-posts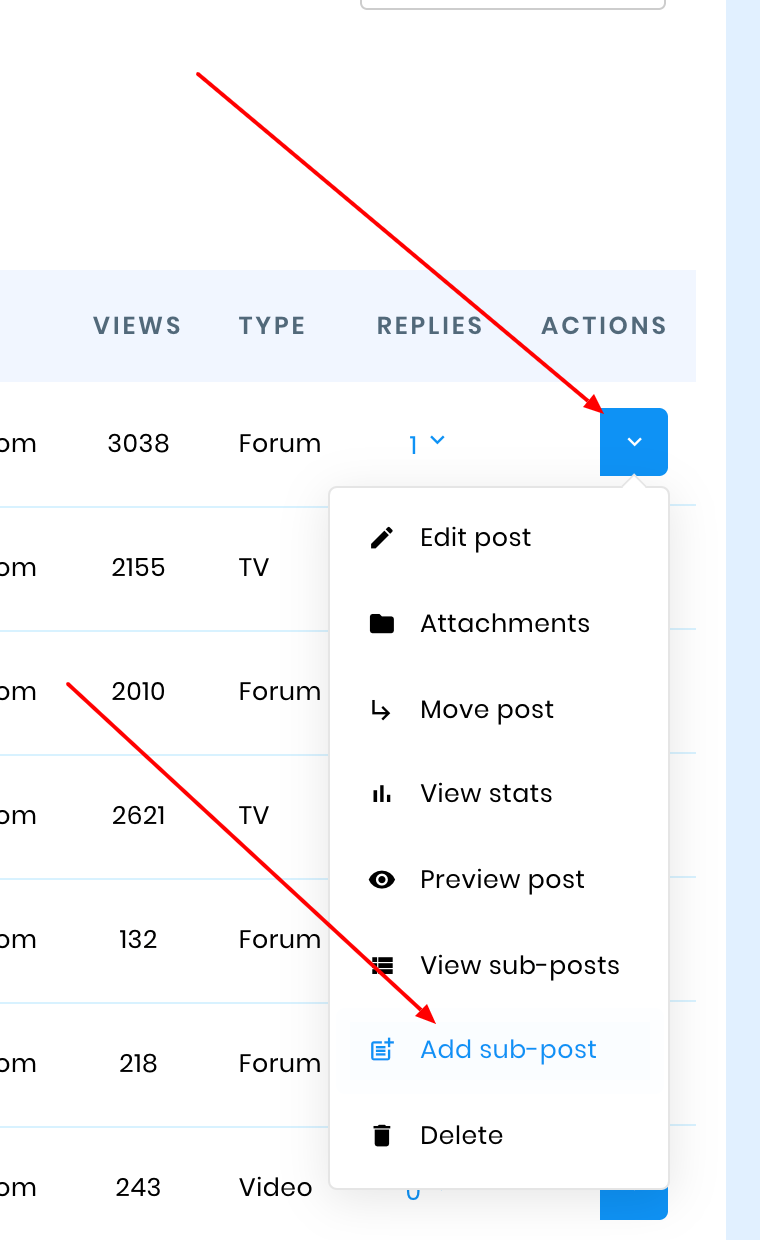 This will take you to another post box.
What this will do, is to add this season as a child to your root story.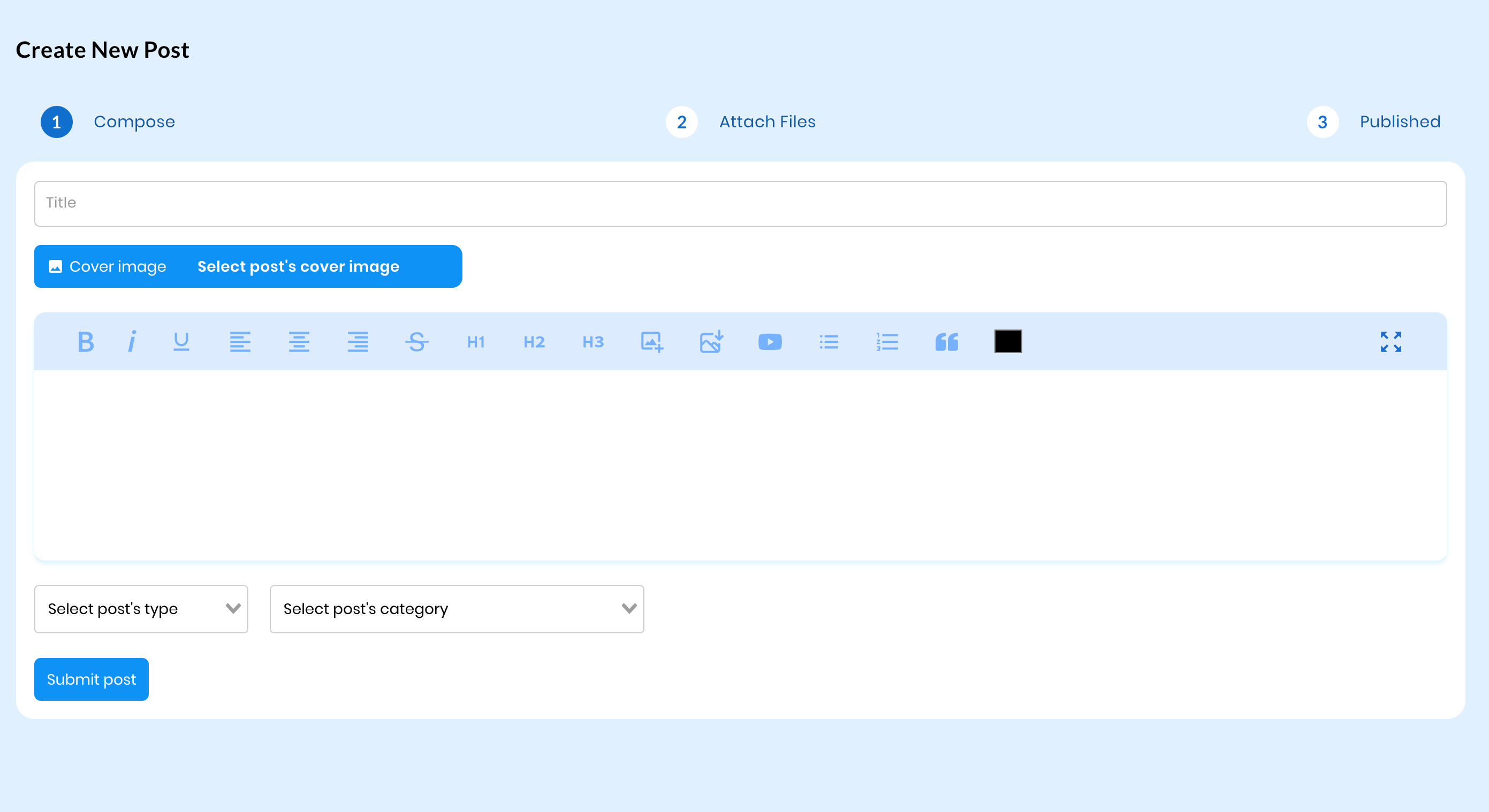 Title: The Story name & season number: (e.g Waploaded Intro Season 1)

Cover Image: Select same image you used for Root story

Description: Write about what we should expect on Season 1 or just repeat the title (see sample)

Post Type: Story

Post Category: Same category selected for root story
NOTE: For seasons (child or sub-post of root story) the post type must be story not storyalbum
Step 4: How to create an Episode into season
Goto Posts >> Click the Action Right icon on the story season and click Add Sub-posts
Note: This sub-post should be under the season you made, NOT the root story.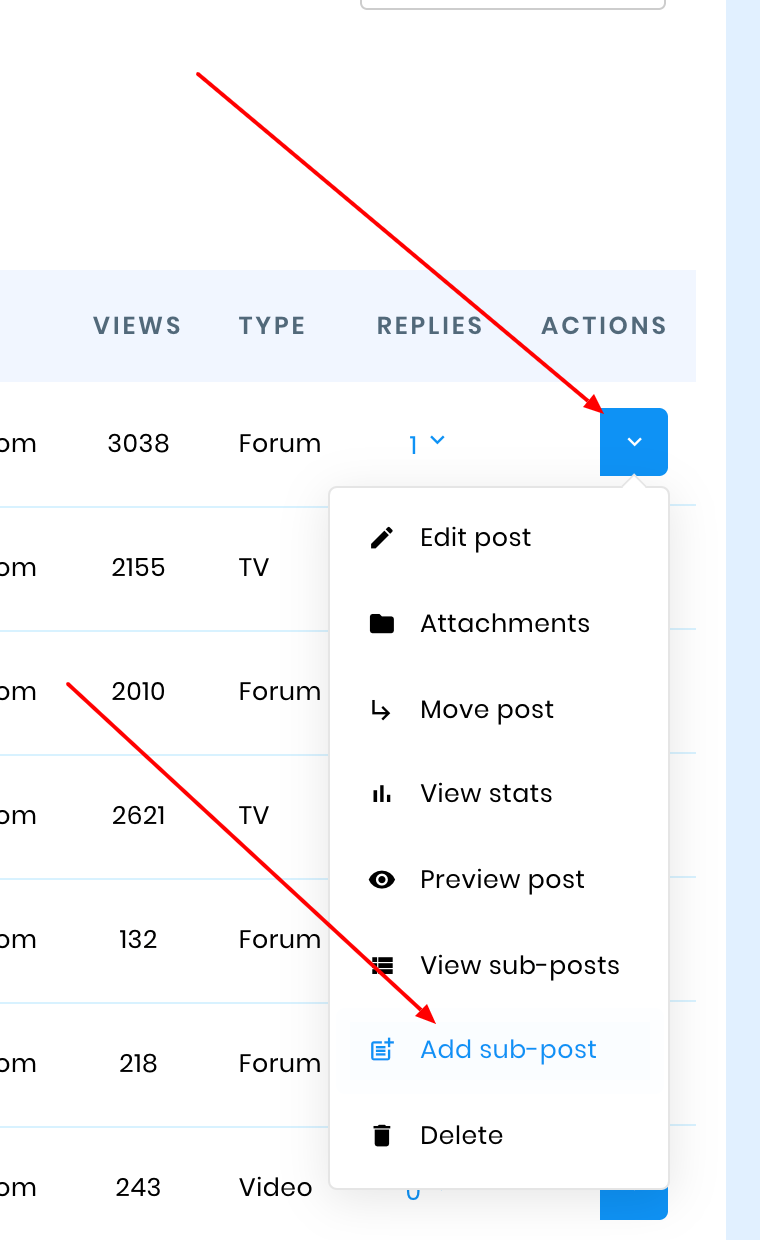 This will yet again bring up a post box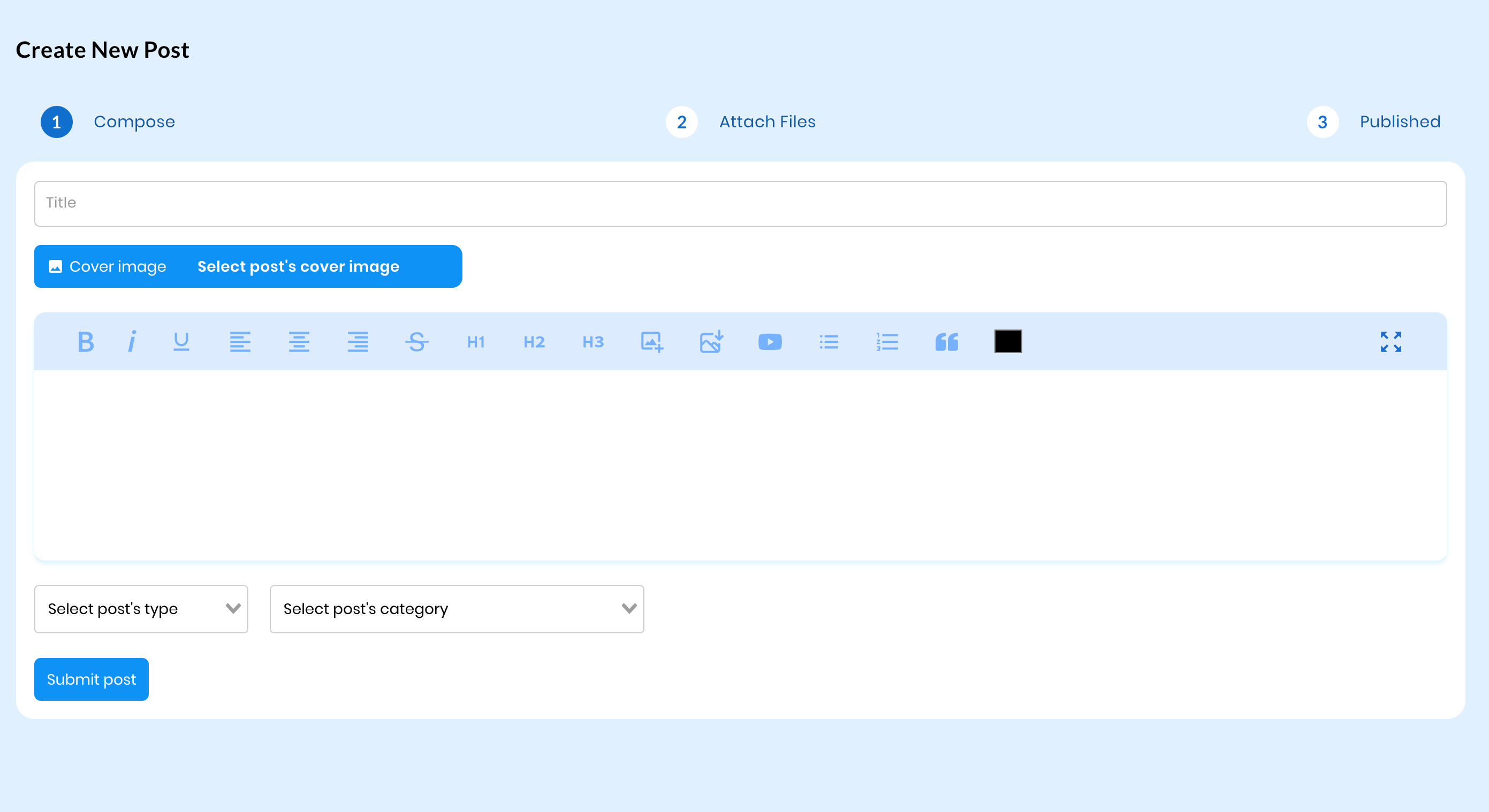 Title: Type in Story, Season & Episode & Episode name (e.g Waploaded Intro Season 1 Episode 1 - The Pilot)

Cover: Use same cover for root story

Description: Write as much about the episode, and don't forget to end it with "To be continued" (see sample)

Post Type: Story

Post Category: Same as used in Root Story
Note: The post type is Story. Seasons & Episodes assumes "Story" as Post types only root story uses StoryAlbum
After Submitting this, you have successfully made Story >> Story Season >> Story Season Episode.
Some Key points to Note:
To add further episodes, like Season 1 Episode 2, you must create this by adding sub-post to Season 1

To add More seasons like Season 2, You must add this as sub-post under root story

To Move a story into an already existing parent, Click Action icon and click Move Post (You might not need this if you follow above 4 steps deligently)
How will your story post appear when you are done?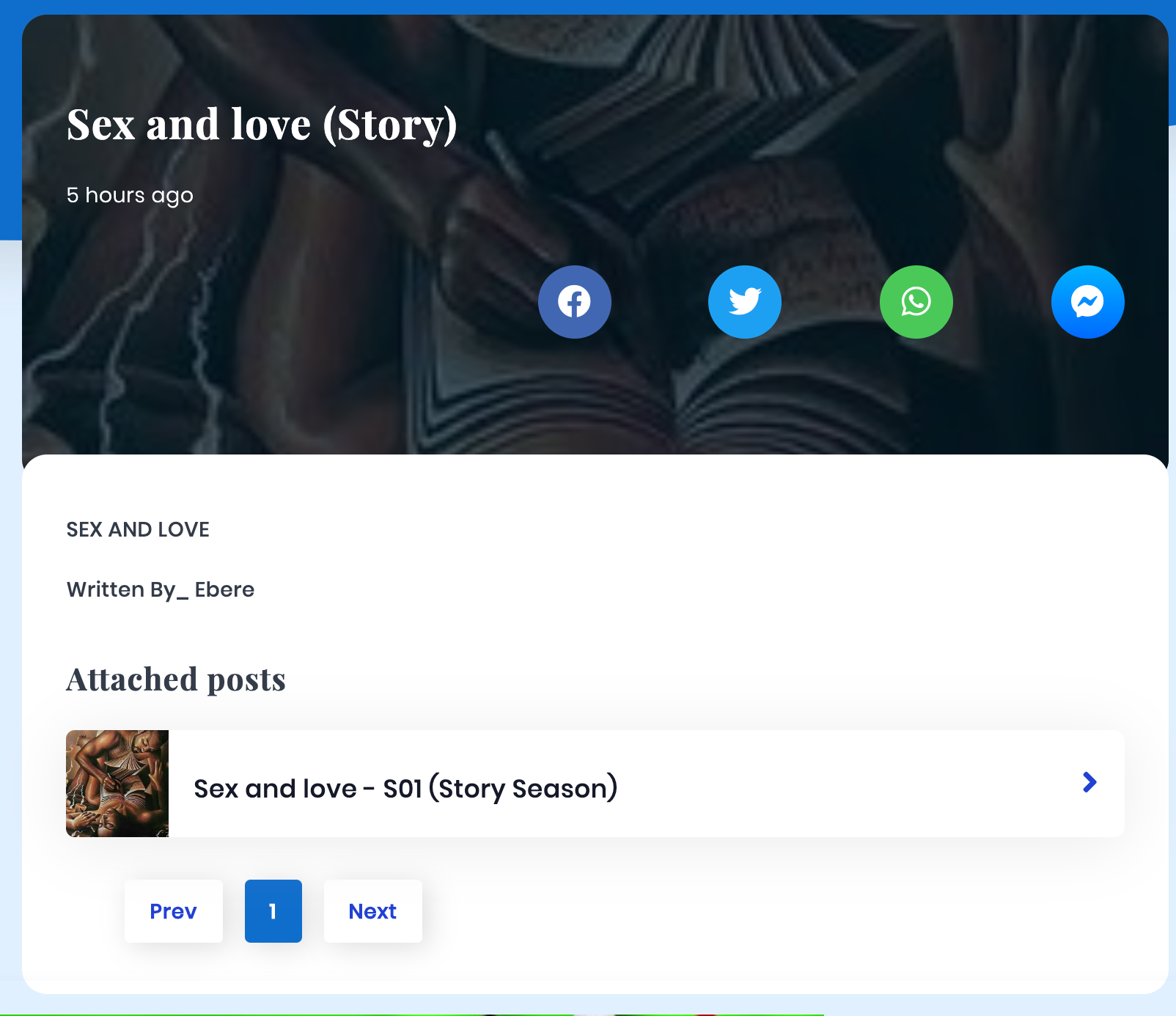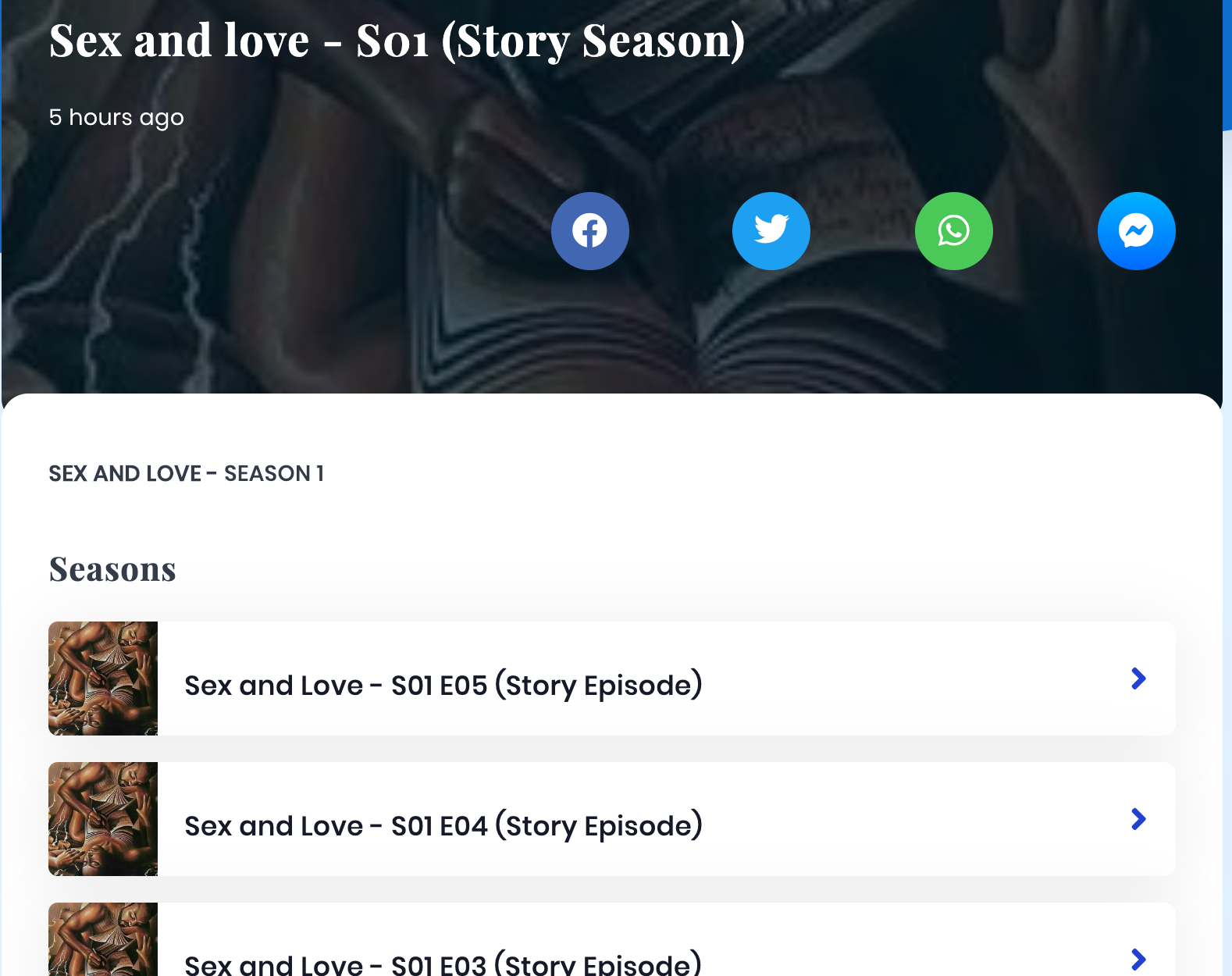 If you need further support and assistance, please email info@waploaded.com