Starboy boss, Wizkid attracts controversies just like bees are attracted to honey. The youngster who formerly pitched his tent with E.M.E's Banky W is fast gaining a reputation as a trouble shooter on the social media.

In recent times, he has been involved in several Twitter battles with colleagues in the entertainment scene. He had taken on the likes of BankyW, Samklef, Tonto Dike, Saeon, Davido and most recently Skales.

Wizkid and Banky W
When he left Banky W's record label, his departure led to a spat with the RnB kingmaker, with Banky labeling him an ingrate. Wizkid had taken a swipe at his former master, saying:" I can never be replaced, you mistook my loyalty for stupidity".

Wizkid and Samklef
The same scenario ensued between him and his former producer, Samklef who produced his major hit songs. Samklef was particularly bitter because Wizkid would not accord him the respect he deserved despite producing six songs free of charge for the Starboy. The duo took each other to the cleaners on Twitter, saying unprintable things about each other but many would remember that Wizkid was a bit more caustic in his choice of words.

Wizkid and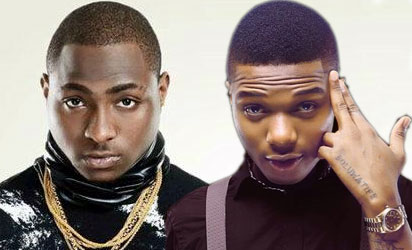 Then there was the Davido face-off. Perhaps, this arose as a result of the perceived rivalry between the duo and fueled by people who actually wanted to see and hear what the two singers think of each other. But it was Wizkid who took the bait and fired the first salvo, to which Davido replied in kind.
When the beef was getting like Ponmo Davido came out to say how he got railroaded into it. "This is the first time I'm saying this but the only reason I was upset was because of the NY concert. I was even going to tweet like you know 'make sure everybody turn up for my brother Wizkid's concert' and he threw shade like that" he says.
Wizkid and Saeon
For Baseline artiste, Saeon, her anger with Wizkid was born out of a different beef. It was the music diva that threw the first stone that definitely met Wizkid in his orbit. First, she complained and made public that the Caro crooner charged her for a collabo she did with him. Secondly, she whined that he did throw his weight behind the promotion of the song.
Trust Wizzy, he paid her back in an interview that he made the song a hit, that aside that he knows nothing about her. However, the news crept out later that Saeon paid Wizkid N1.5 million to get him to do a collabo with her.
Wizkid and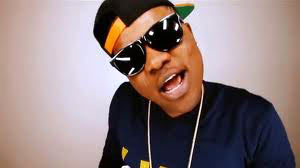 On Monday, February 23, 2015 Baseline star, Skales lashed out at his friend and former
label mate, Wizkid, saying he is afraid of other people's success, adding that he stole his Azonto beat which Legendary beatz, the producer of the song debunked.
[ads4]
In his reply , Wizkid said Skales didn't make any money for his former label while he was with them. "Even when the label wanted to drop you because you didn't make one naira for three years! I was there! You are a foolish guy with zero brain."
The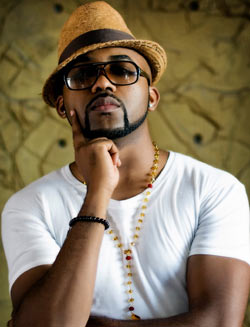 connection Banky W who discovered the duo of Skales and Wizkid has kept mum on the ongoing bickering between his protégés. The E.M.E boss only took to his social media account to announce that he will be heading for London and will be back in a couple of days.