It's one thing to be funny and it's another to be popular to the extent of making a living out of it. Popular guys like Mark angel comedy, started off with uploading their comedy on websites like Waploaded and other prestigious websites, now they are at the top.
Instagram comedians are a vast of the popular guys are already making a living for themselves from promotions and many are extending their prowess to paying channels like Youtube to further engage with fans with what they [comedians] love doing and making a living off it.
Benefits of Uploading Comedy on Waploaded
After your first video, every other nice once will be FREE

You video can get featured

An extra way to promote your video asides Youtube

Track Stats of downloads of your video

..and more
Steps to Uploading your Video
We may require you to pay NGN 2000 for we to approve your posts that are regarded as advertising of videos, so get familiar with Funding your waploaded wallet before uploading any video.
After topping your wallet with balance NGN 2000, then follow below steps in your dashboard, else every uploads without a wallet top up while seen as sponsored would be moved to trash..
How to Make the comedy post

Be sure you are logged into your Waploaded Dashboard


Click on the Navigation Menu, under Posts click on Draft Post, you would be sent to a compose box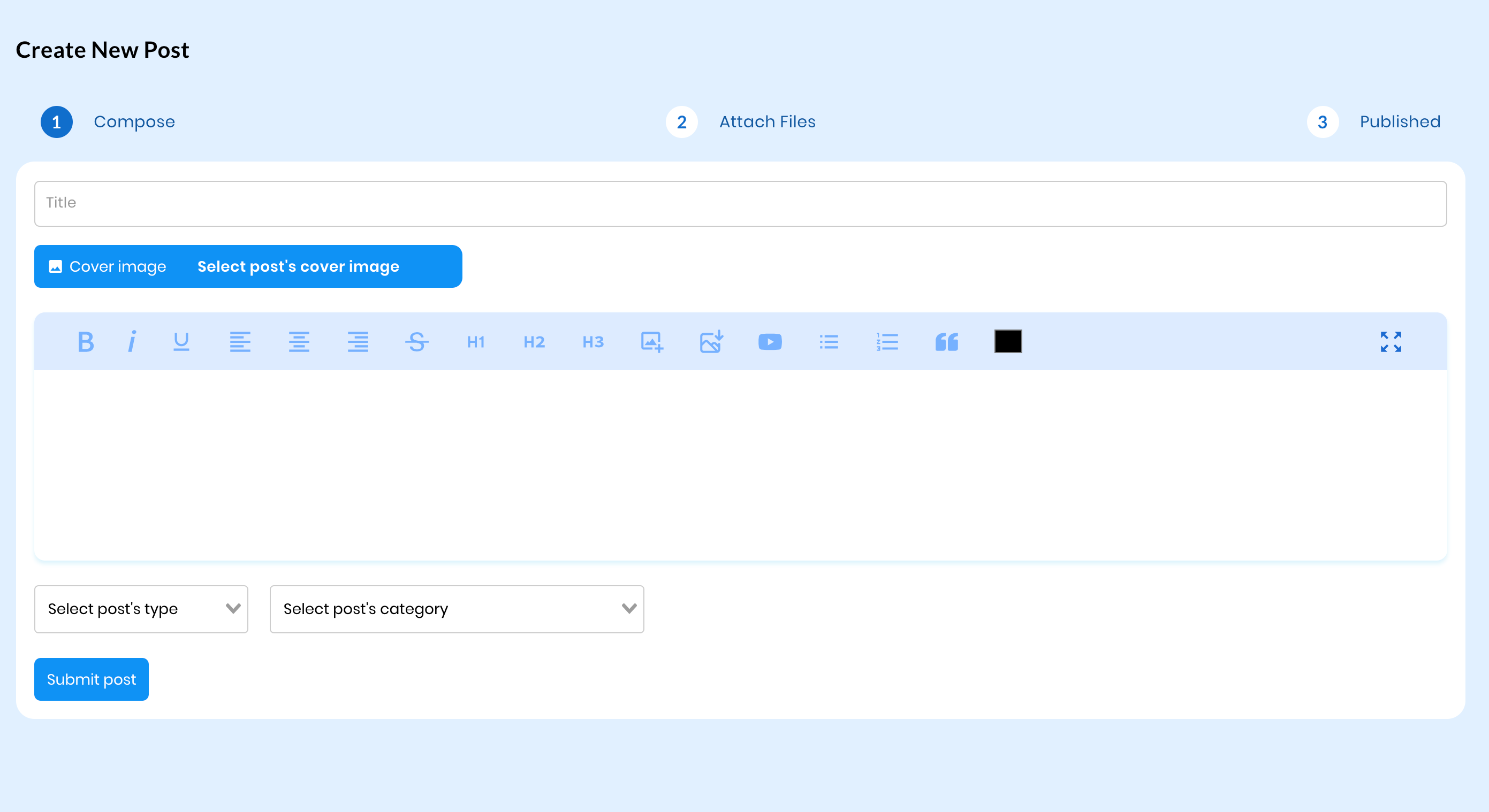 Type in your Comedy title e.g Comedy Video: Real House of Comedy - The Slap

Cover Image: Add the Image of your Youtube video [Learn more about Youtube Video photo]

Add description about the comedy and also social handles and where to contact you

Select the exact Post Type (Video) & category for the post (Comedy)
NOTE: After the description, add the embed youtube video below the description, see below

Your post MUST require a youtube embed, else the promotion would not go through and you would be contacted about this, click the Youtube Video icon on the editor as seen below, and paste the youtube link, you barely do not need to adjust width/height as our system would place a youtube embed iframe into editor that fits well on our live website.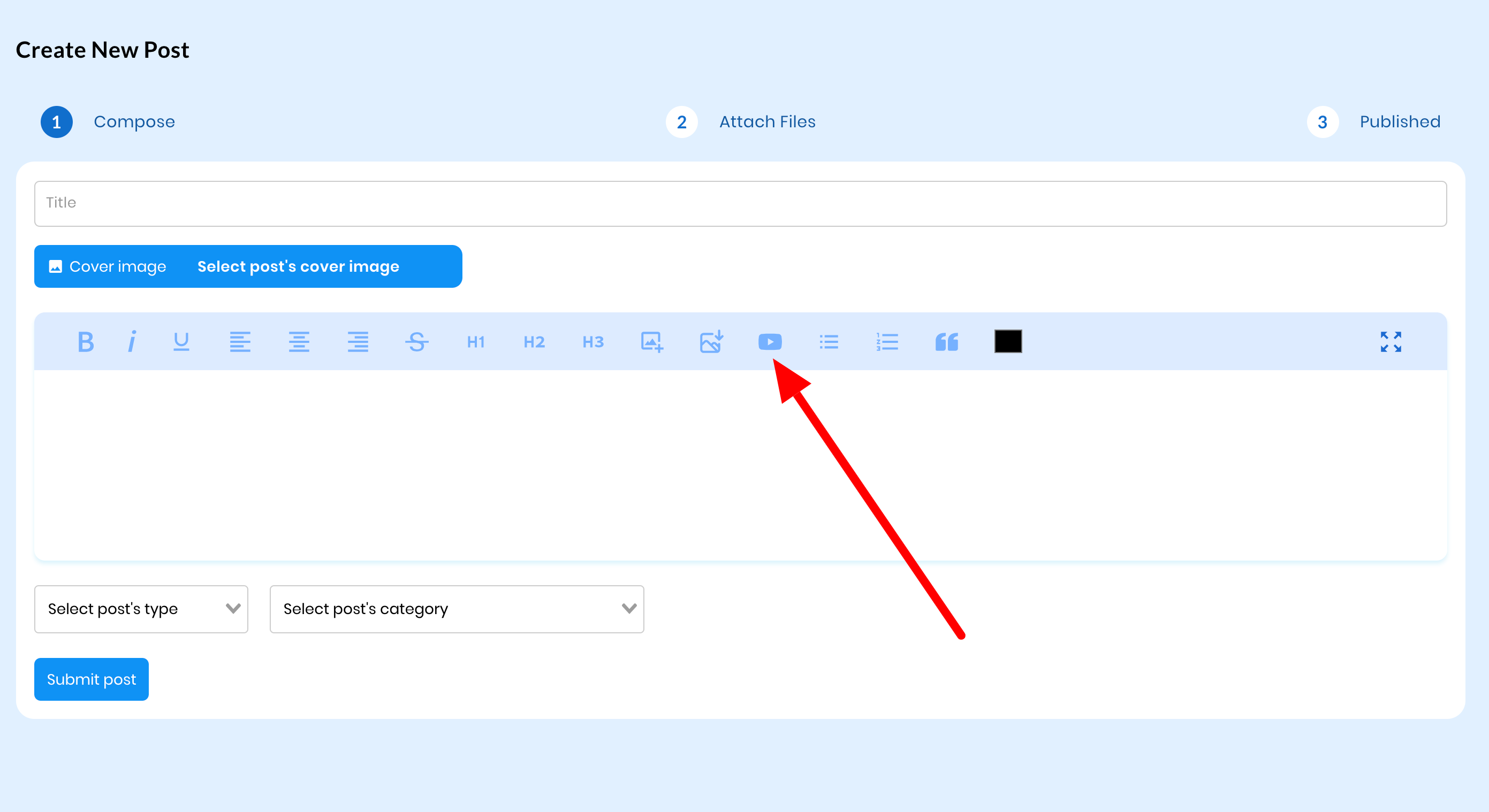 You can then click Submit.
Adding the Youtube Attachment so the video can be downloaded

After completing above step, you can then proceed to attach a file, so our system can store a download version of the file (Attach Video).


Select the attach video tab from the attachment tab, then click on Upload new video




an upload form would pop up, fill appropriately with the below examples.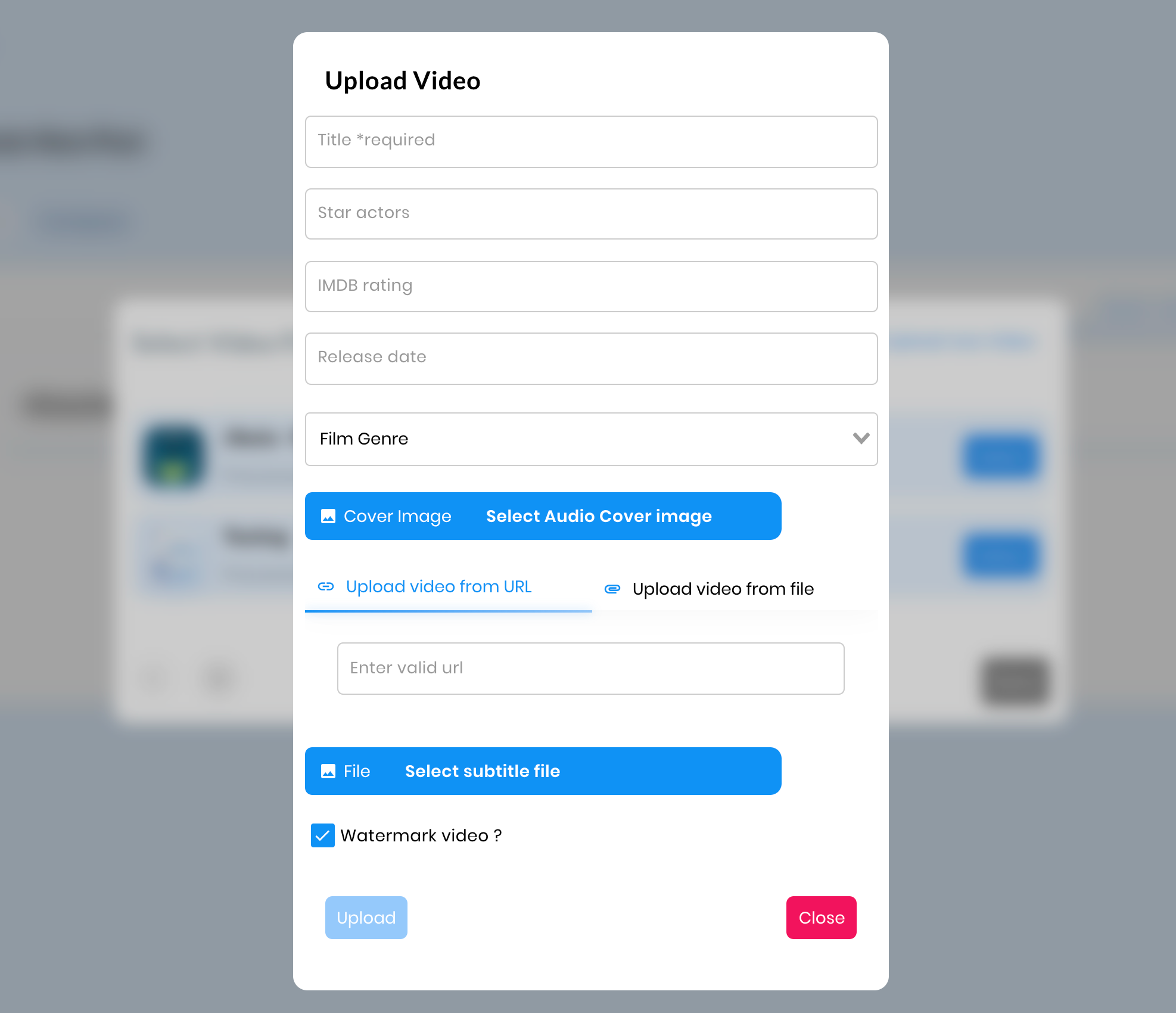 Title: ex. "Comedy Video: Real House of Comedy - Slap Challenge"

Cover Image: Select same image used for the post

Video File: Select from file your device or external link (youtube link accepted)

Process Video: Make sure it's ticked.

then click upload, the file may likely be processing select it, and if that's all click completed.
After completing above steps
After completing step above, your video would be marked as pending, and would not be available anywhere on the website, you then may need admin approval to get your video on Waploaded and across our social platforms.
For speedy approvals, after making payments you are to email admin for faster approval, kindly email info@waploaded.com and we would be right there to further assist you, if there are any corrections required in the post, admin will make them and let you know.
Once all these are done, your video would be LIVE on Waploaded in less than seconds.
If you want admin to take charge of the Uploading of video for you (NOTE: you won't be able to see stats of your video) kindly send an email to info@waploaded.com or Send a Whatsapp Message to +2348163159653