Since Waploaded got rebranded, we decided to write about How to register on the new waploaded website. We will not stop there, we are also writing on, why you need to register and several benefits of registering on the new Waploaded Website.
How to Register on Waploaded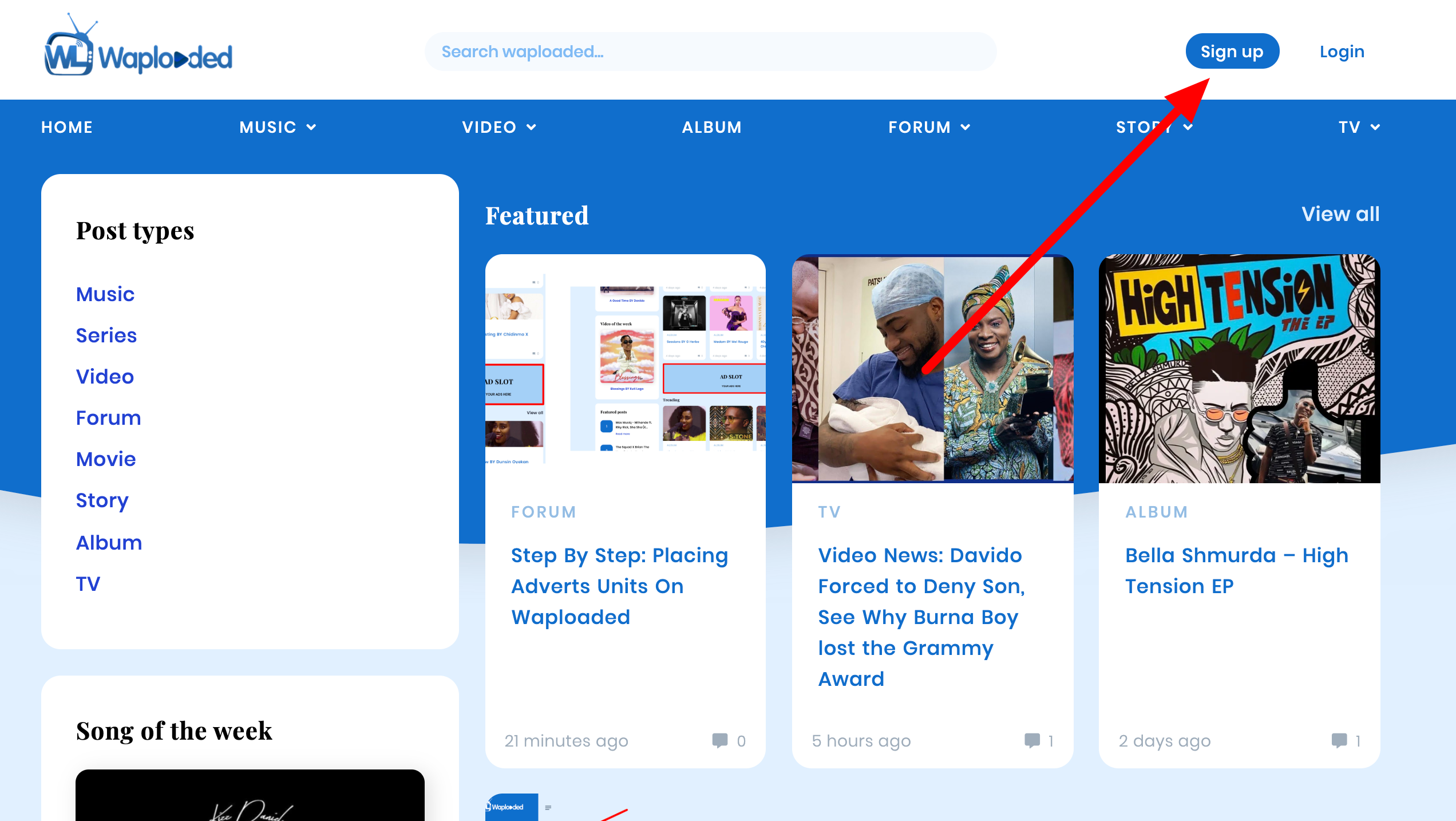 Click on the sign up link at the top right corner. This will take you to the Dashboard Interface.

Then click the Sign up button
Fill the form with your real details, as these details would be used to address you on the website. You will find more about this under the benefits of registering on Waploaded.
Then click on Submit
This will register you on Waploaded, but you may need to Verify your email to be able to login.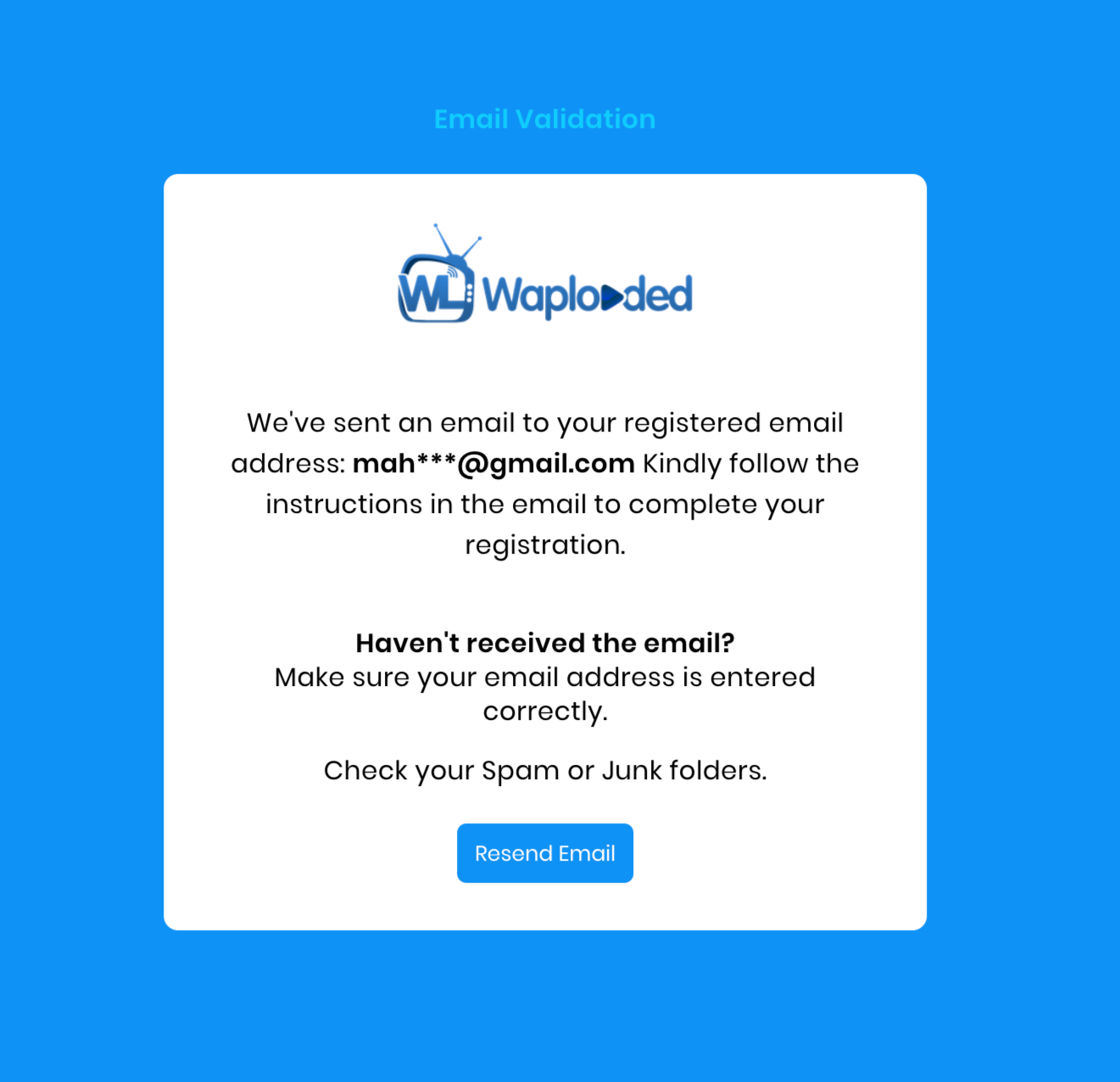 At this point, you have to Open another Tab, and check your email inbox including your spam/junk box.
Then open on the email received, and click the link there to verify your registration.

NOTE: If you are unable to click the link, copy it to your browser or mark the email as "not spam" then check from inbox and click link. if you happen to get an error during the process of registration kindly email info@waploaded.com we would be more than happy to assist you.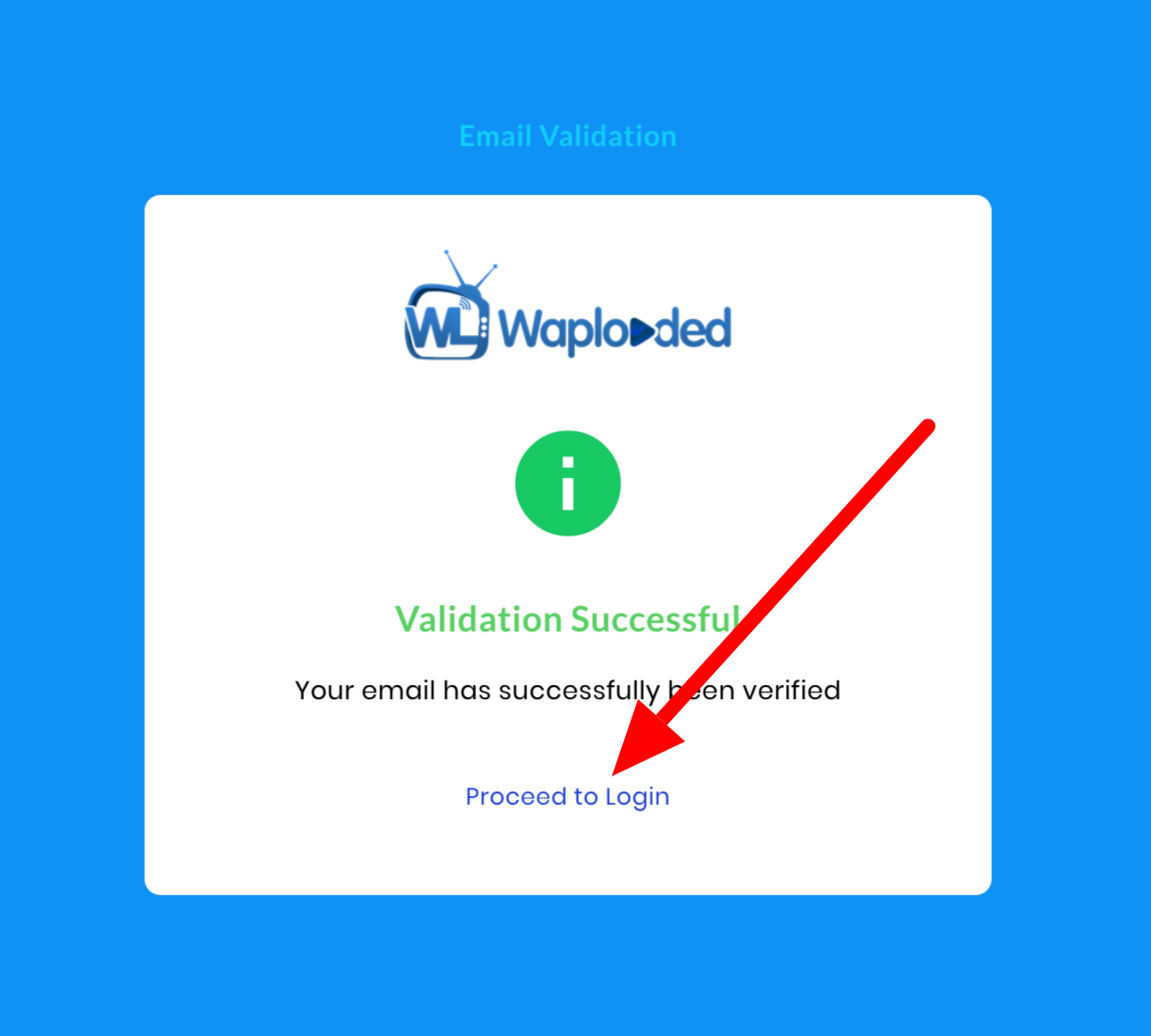 once email is verified by clicking the link from your email, click the login link "Proceed to Login"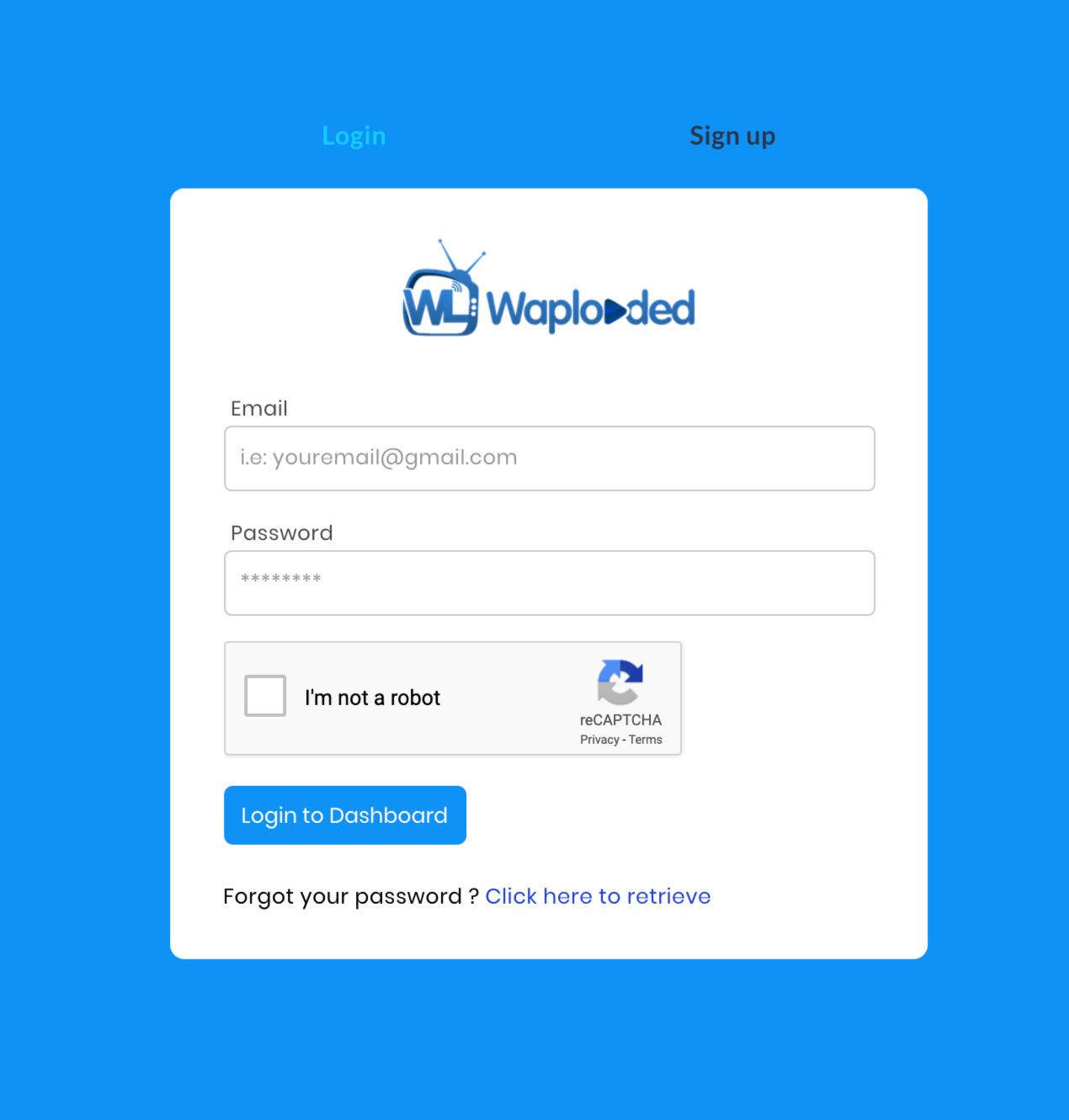 Fill in the accurate details you used in registration, if you have forgotten kindly use the retrieve password link
After login in successful you would be sent into the Waploaded Dashboard.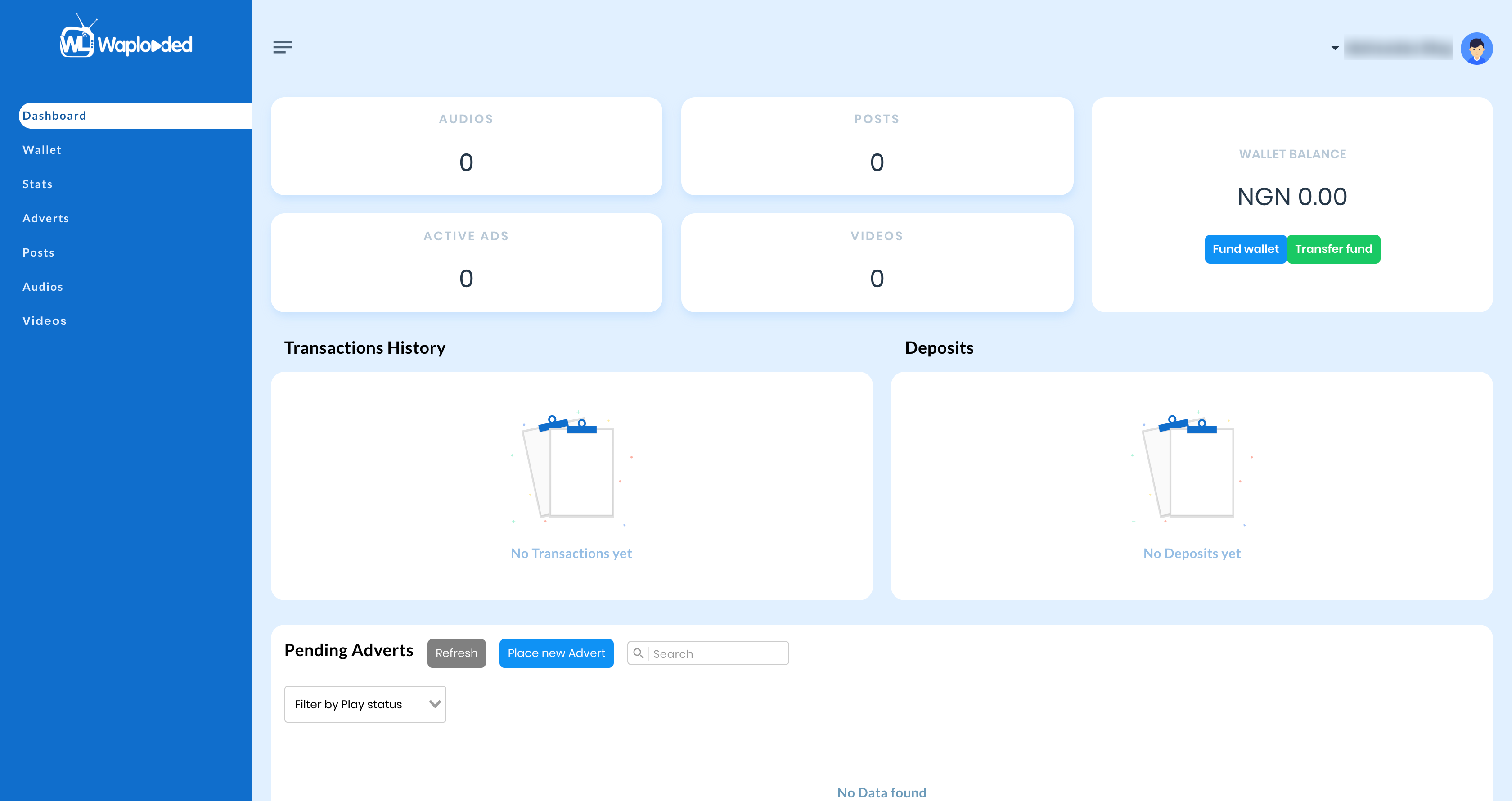 The dashboard as a new user may look pretty blank as no activity has been done by the account.
Head on to Fund your Wallet, Comment on posts, Create your first post or even place adverts and lots more.
How to Further Secure your Waploaded Account.
For the now, everyone can secure their account using 2FA, this further security measure were put in-place because of our advertisers and every user using waploaded with settled hearts.
Click on the Image link on profile and click the settings link.
This will take you to the Password Reset Page / 2FA Authentication page
Click on the 2FA Authentication Tab
Follow either 1 or 2, you should be able to Activate 2FA on your account.
More documentation would be coming on this shortly.
Benefits of Registering a Waploaded Account.
We are building a huge community on the Waploaded platform, in the future you would need a valid profile to do so many things, but for now these among many other reason are core benefits of registering on Waploaded.
Commenting on Posts with your real name(s)

Writing / Publishing Posts

Funding your Waploaded Wallet

Placing Adverts on Waploaded & more