Placing Converting Adverts On Waploaded
Waploaded.com is Africa's leading online portal, the first of its kind to amass traffic from top counties in Africa like South Africa, Nigeria, Kenya, Tanzania, Zambia and the United states according to Alexa.
Top 5,000 Website World Wide
According to Alexa, we are among the top 5,000 website worldwide, top 50 website in Nigeria and South Africa with a very broad global reach everyday processing up to 500,000 incoming search streams from google on our articles.
Raking over 600,000 page views per day with over 2,000+ users online hitting our articles from search engine, social profiles and direct visitors making us one of the top 3 music blogs in Africa and still rising.

Wide Range Of Contents
99% of our advertising converts because we have a wide range of topics being covered by our website and our partner advertising is doing great raising assurance level that your adverts will surely reach the right audience.
We try as much as possible to provide up-to date and valued analytics to advertisers to settle all doubts and further assure them of the best conversions in the market.
Checkout Our Wide-Range Of Advert Types.
Our self-develop website provides room for we to further adjust our site-coding to place adverts on strategic positions that will drive in massive conversions, you can both place you advert yourself, fund you wallet or fund your wallet via an administrator and place adverts yourself or solely let the administrator place adverts for you.
Banner Ads
We accept only 720x90 (Leaderboard) & 300x250 (Medium Rectangle), and they appear both cool on same spot on desktop and optimized mobile pages, below are some of the positions banner adverts can target.
Mobile Header / Desktop header: A 720x90 / Leaderboard banner size that displays at the top most part of the website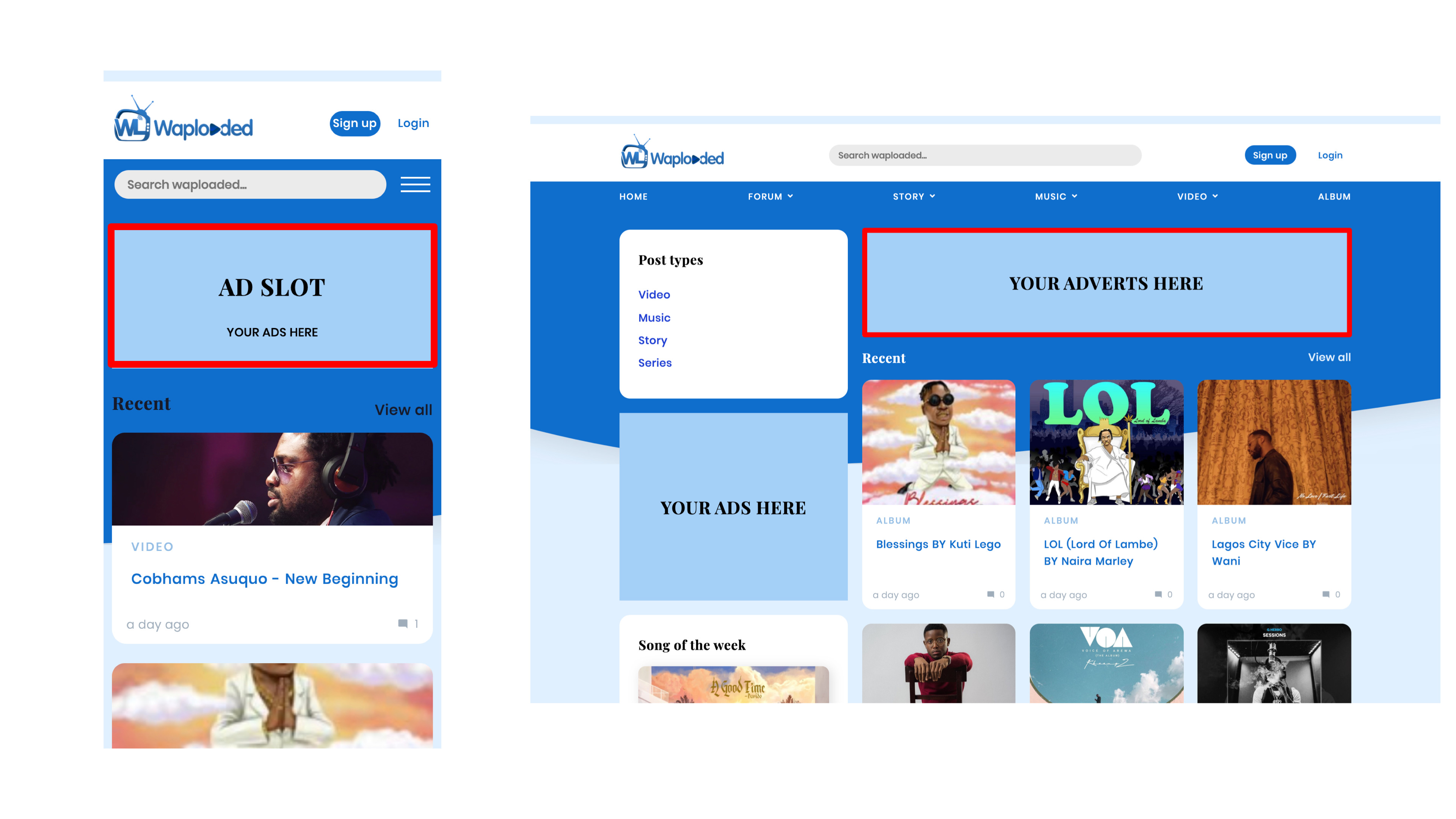 Desktop Sidebar 1 / Mobile Footer 1: A Square 300x250 banner size displaying at the sidebar of desktop user and footer of mobile responsive site.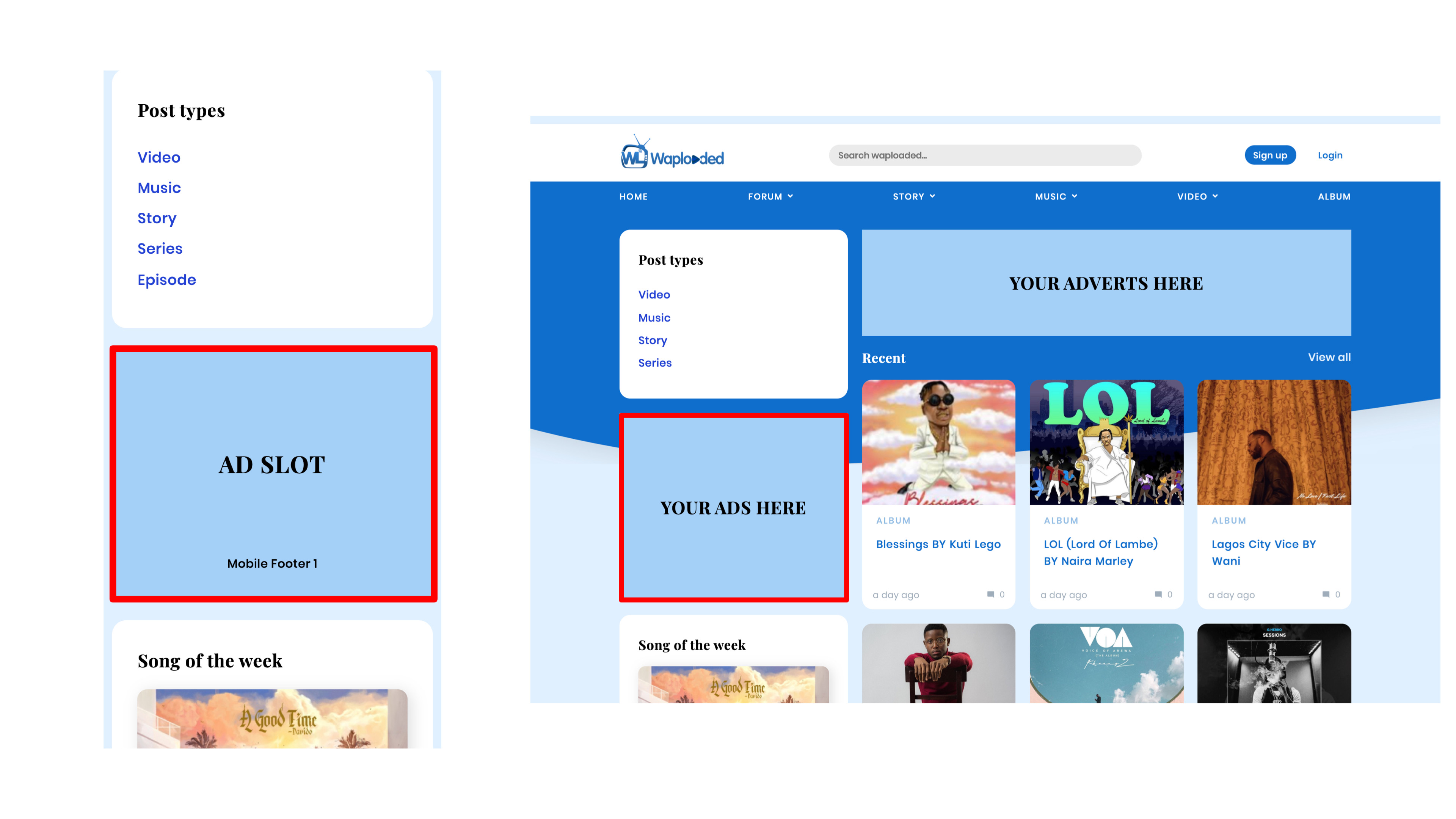 Desktop Sidebar 2 / Mobile Footer 2: A Rectangle ads Displays at the sidebar second adspot for desktop and mobile footer last adspot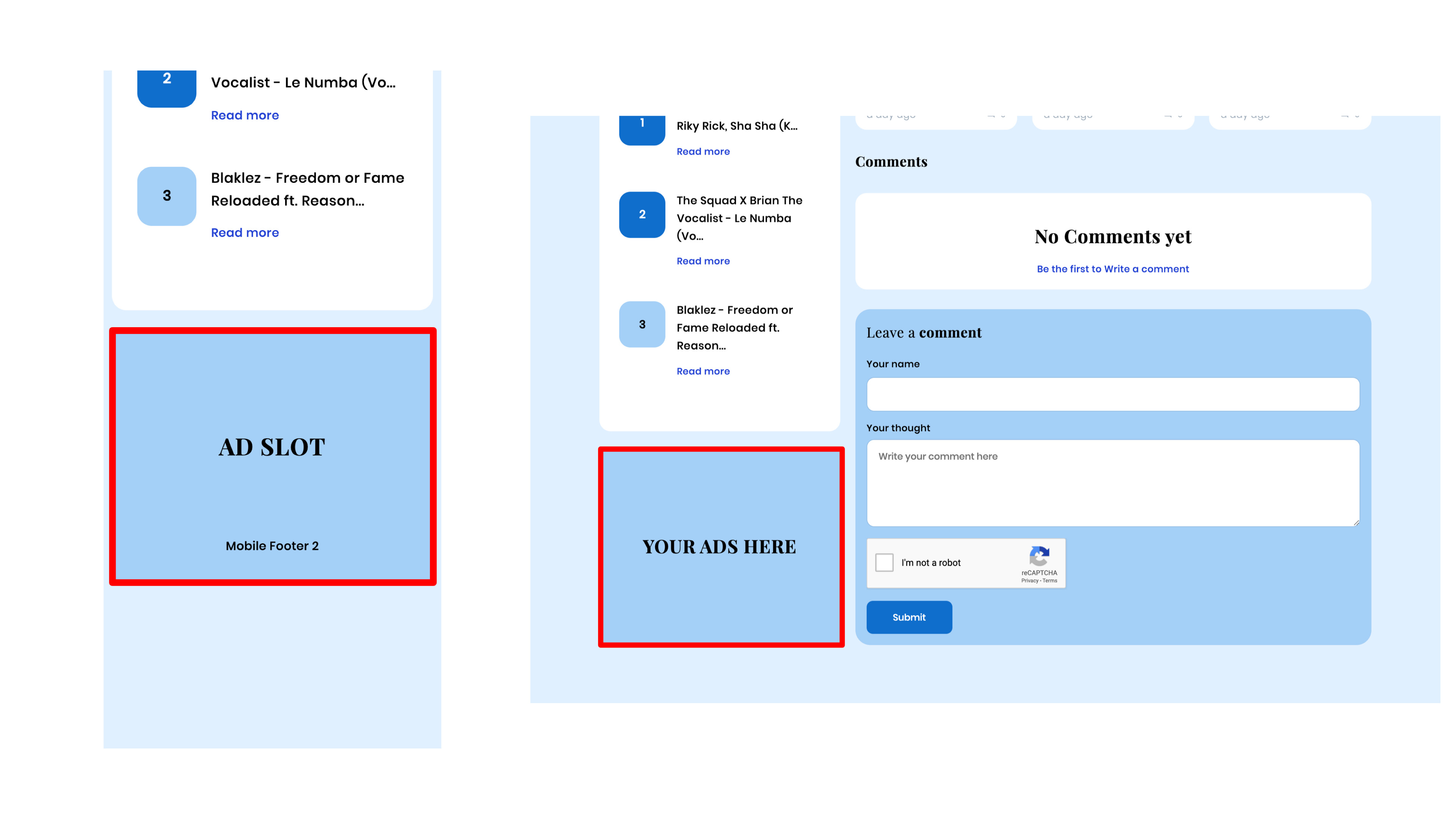 Within Post contents & Lists: The rectangle ads is the most seen ads as it displays on every page of the website, sometimes more than once.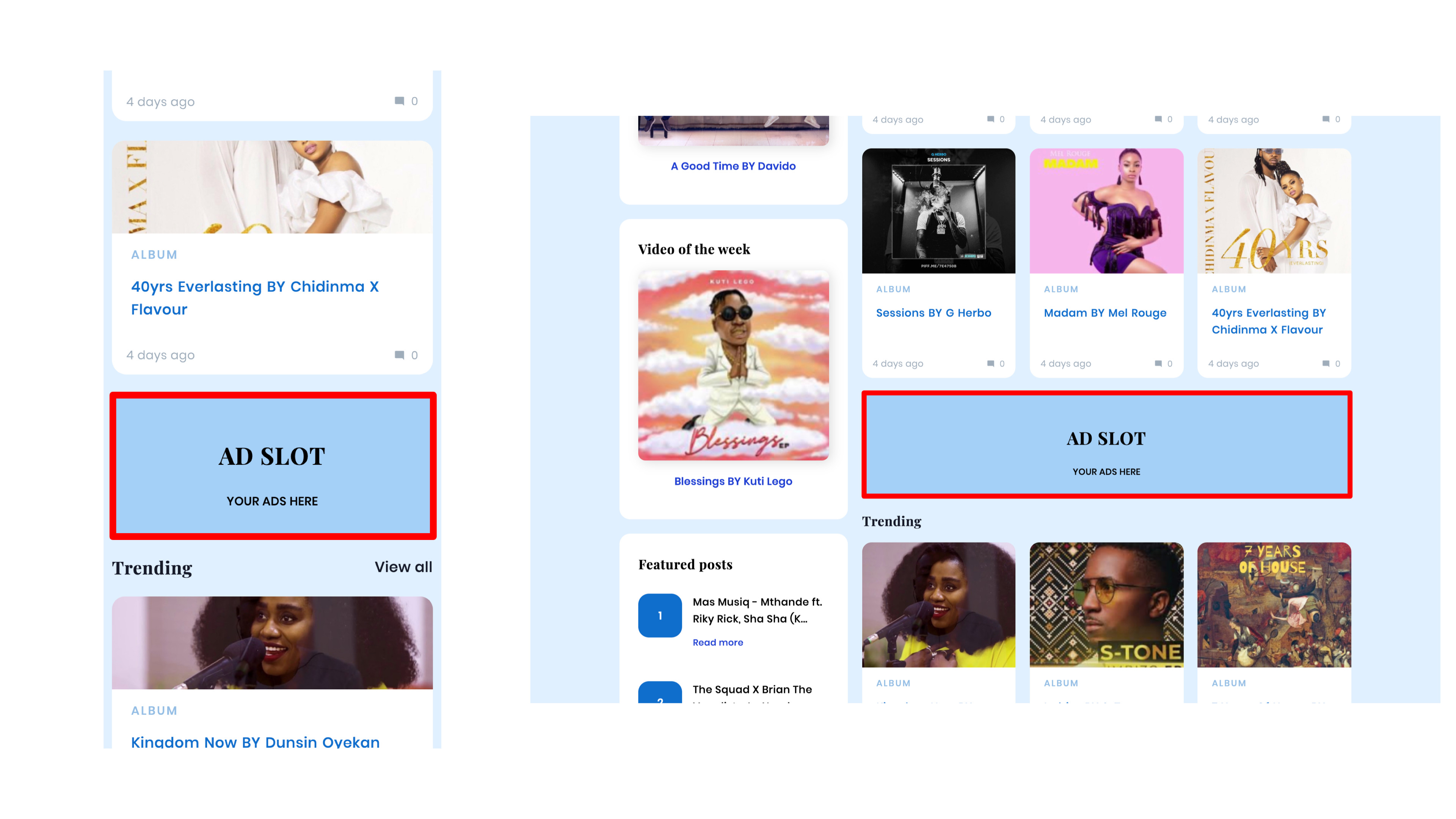 Website Footer: This is regarded as a 720x90 banner size which displays at the bottom of most pages of the website.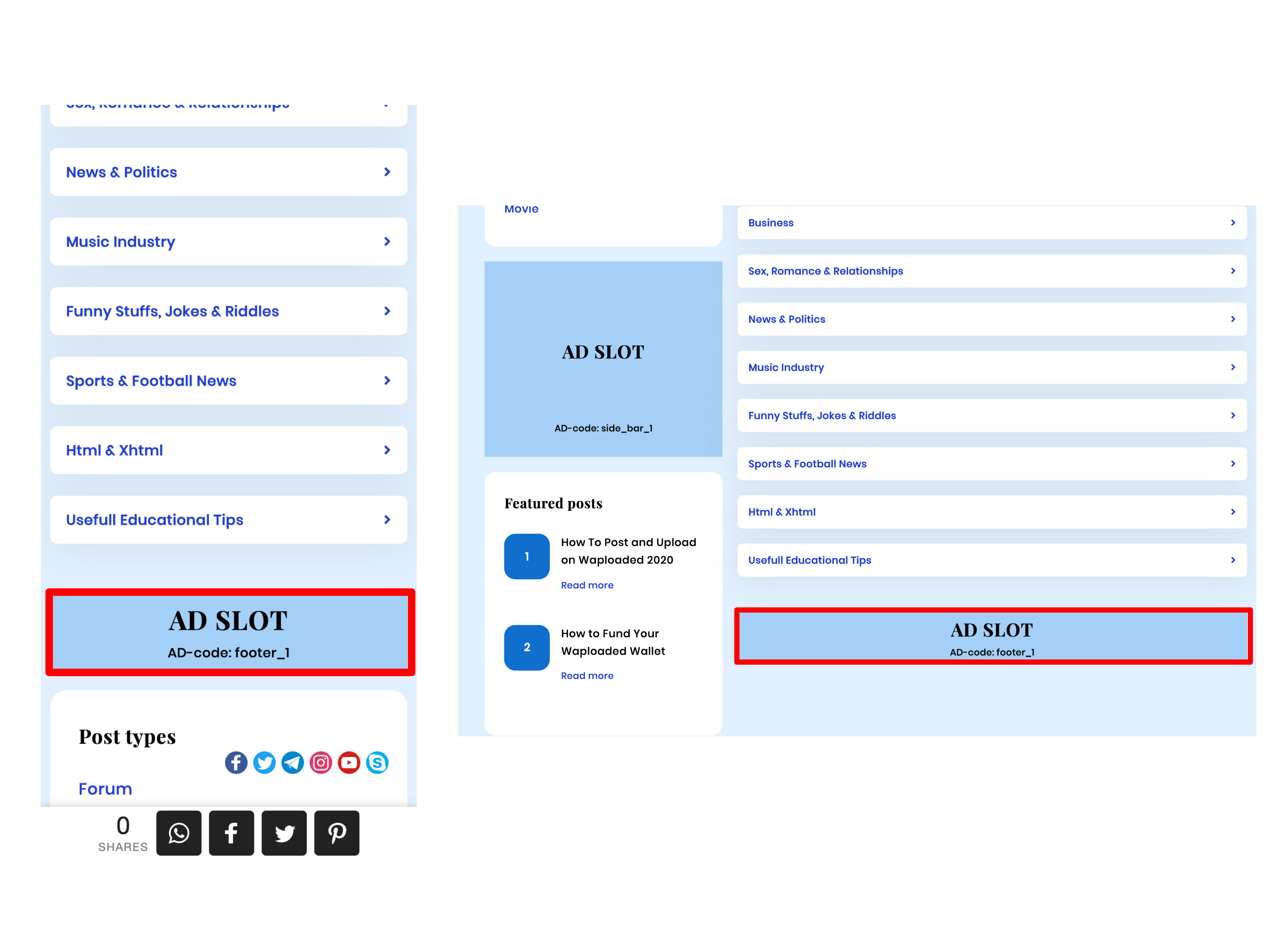 Bottom Sticky Ads: This is one of the most seen ads, as soon as user lands on the website they see this ads, and can only close them click clicking the close box.
Other AdFormats:
We accept some of the advertising below on rare occasions.
In-page push

Push notifications

Popunder

Slide-Ins

Page Push-down ads
Sponsored Posts:
Gambling / Betting Category: $250 / NGN 90,000

Love & Dating: $150 / NGN 55,000

Other Categories: $100 / NGN 35,000
Social Media Posts:
Place Your Ads / Contact Us
You can start by Funding your wallets and placing your ads or simply reach our swift response team to answer all your questions and process your advertisements in couple of minutes.
Email: ads@waploaded.com cc: sunnex11@gmail.com
Skype: Waploaded
Email: info@waploaded.com
Whatsapp: +2349030413255
-
We are always standby to be converted for further enquiries, talking conversions, cpm, sending latest analytics and how our advertising works, kindly shoot us an email, we would be kind to reply instantly.