Welcome Dear Fan of Waploaded.com, The Nigerian Industry Is fast Growing With Even New, Yet still Better-Faces Coming Into The Business, and Making it Hotter and even taking Us Urban, Among these set Of Peepz in the Industries are The Dj's. To me Disc Jockeys (Dj's or Better still Deejays) are The Top Movers of The Industry Today, Nigerian Industries To Be precise. Dj's are Known as The Middle-Men Between The Listeners and Artistes With Good Musics, This Will Bring me to The topic Title "Top 10 Nigerian Djs" as i Will Give a 10 Names of Prolific Dj's That are really Doing Things and also Doing it well.

Dj IK Has Once Back Then Told Us How Djs Are Friendly, Not Untill These days, When we Have Had Opportunity In Meeting Some of These Djs, and Truely They Have Proven to Be Friendly Indeed

NOTE: The Ranking Are Strictly Based On How Your Mix Gets to Our desk, and How Popular (Present + Past) we feel You Have Grown, All Information/datas Used to Contact Dj's are What We feel Are Most Precise to Them, If you feel We are Incorrect In anyway, Do Contact Us at info@waploaded.com for Modification. If you feel You are A dj or You Have a Dj That Should Be Listed Below, Do Comment Below With The Name, we would do our Best To Fix That Dj. Thanks


Others That Did Not Make The Count Down (5-1)

5. Dj Akere

Dj Akere, Was Waploaded's Dj, Who Periodically Releases Refixes, Hot Mixtapes amongs Baby Hello Party Time Mix, Hold Me Now Mix, Baby Face (Wande Coal) Refix and Was The Producer Of Ejekajo

4. Dj Donak

Dj Donak Based PH, Was The Brain Behind The Viral Waploaded Mega Mixtape Vol 2 and since Then He Has Been Releasing His series of DTV Da Mixtape Where we Have supported Our quota In releasing Season 5 & The Latest Season 6, Twitter: @DJdonak.

Dj Donak Still Doing Good With His New Banger Rotate Produced By Blaze Z

3. Dj Hacker Jp

The Way This Name Sounds, SOmetimes Make me Grown afraid. He Claims to be The Balogun of Naija Djs, Yes Hacker Jp Has been Locking it down With Series Of His Mixtapes Though Not currently On Waploaded.com, But You Cant Wait to Hear from Some of His Dope Jamz Like Gyrate ft Tha Suspect & ThanksGiving Ft Sa'Shay, We Look Forward In Doing a Mix WIth This Dj Soon. Twitter: @DJHackerJp

2. Dj Switch

Dj Switch Has been On Releasing Many Singles and Videos, But We Haven't been Hearing from her recently on Mix, You ve Listened to Koma? Thats Her Jam, Koma Video and Just few days Ago she released Another Single! My Body, You Can Stop Enjoying Dj Swtch's Hot Videos and Singles, But We are Still waiting To Put Herr Mix Up On WL. Twitter: @dj_switchaholic

1. Dj Kaywise

Arrghh Dj Kaywise (Okiki), Unilad DJ, Didnt Make it to The top 10? We Havent been Hearing from Him Maybe Thats Why! Dj Kaywise a Prolific Dj, Dj with Quality Has since Been Making Wave With His Dope Mixtapes and Jamz, amongst Doro Mega Mix and His Latest Mix Uploaded The Emergency Mixtape


Not to Forget, Dj Kaywise Has Been Heard & Seen On His Loyalist Audio & Video Featuring TripleMG Star Iyanya Twitter: @djkaywise

NOW: THE TOP 10 COUNTDOWN OF BEST NIGERIAN DJ 2014

10. Dj Osas


This another Dope Dj, From The Name, He is Suspected To Be an Edo Born Dj But With News Reaching Us He May Likely be Based In Warri, Lastly We Heard from Him, On a recent Jam With Paper Boy
Erigga
Song titled
Friend Zone
, Not Quite Long Ago, He Made a
FreeStyle Mix Vol 6 ft Samklef
, and Has Also seen In A collaborative Mix With
Dj Kaywise
Titled "
Disturbing 9ja Mix
, So far so Good, Dj Osas Made it to The Top 10 Because Of His Numerous Mix Coming to Our Desk, and Sooner We Look forward In doing A Mix WIth Him as we Have Loved all His Numerous
Mix
.
Connect With Dj Osas On:
Twitter
||
Instagram
||
Website
9. Dj Hazan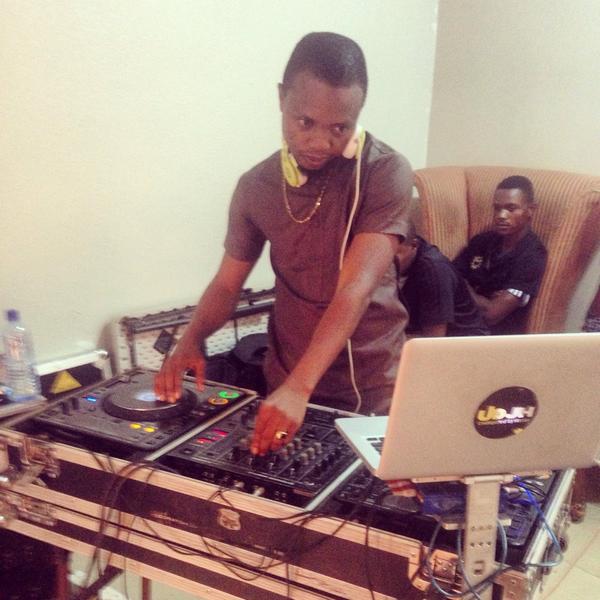 Dj Hazan
of VooDoo Lounge Resident, Has Made his Way to The
Top 10 Nigerian Dj
, Recently He Has Proved Beyound doubt With Banging Collabos Like
Early Momo (Audio & Video)
featuring
Patoranking
.
Keep Visiting Waploaded.com, As we Bring You All The Latest From Dj Hazan, Meanwhile Follow Him On:
Twitter
8. Dj Kentalky
We Lastly Heard From Dj Kentalky, When He Featured
Yemi Alade
&
Dammykrane
on His Jam
Headache
.
Dj Kentalky Known for his various mixes, DJ Kentalky, real name Ifeoluwa Ibrahim Ozimah, is a rising disc jockey and artiste in the music industry. He is also an in-house DJ at Naija FM.
He began his disc jockey career back in 2001 and was part of the MTV Guinness Extra Smooth Train to Abuja and Benin. His excellent skills have also given him the opportunity to work with international disc jockey, Mannie.
He released his debut album, which is titled
Unstoppable
. The project features artistes such as Olamide, Terry G, Tillaman, Skales, Hakym Lamba and several other stars.
You Sure Need to Connect This Badt Dj On:
Twitter
7. Dj Humility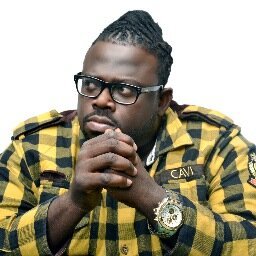 DJ Humility Was Heard From Lastly On a song
Gbalaga
Where He was Featured along Side With
Splash
&
Brown SHuga
By
Butafly
.
Dj Humility, whose real name is
Benedict Afagwu
, started making waves when he clinched the first place position at the Benson & Hedges DJ Championship in the early 2000s. About the same time, he was voted as Nigeria's best radio DJ at the Gbedu Awards; in 2003, he won an award at the Fanta Fame Awards.
He has gone on to perform at some of the biggest concerts and shows in Africa and is currently working on penetrating the music industry abroad.
Humility is currently a radio DJ at Rhythm 93.7 FM in Lagos Nigeria.
Connect With Him On:
Twitter
||
Website
6. Dj Sose
The Tattoo Faced Dj! We Heard From Him On Waploaded Late February on His
VIDEO: Dj Sose Feat. Deolu Shogon – Under The Tree
, Not Until you see this spin doctor in action one would not be able to fully appreciate what is meant when it is said, 'What DJ Sose brings is not just an image, it is in fact a God given talent'. The origin of his stage name DJ Sose short for
Soseneyayi
is Ishan deriving from his tribe in Nigeria. Sose, meaning. Besides playing popular commercial or contemporary music, Sose is no musical snob. If the track is a good sound, he'll play it, and if you haven't heard it before, be assured he will be one of the first DJ's to bring it. Dj Sose's experience in travel has given him the opportunity to manage music projects overseas.
For sure, You would want To connect With Him On:
Twitter
||
Website
5. Dj Baddo
Dj Baddo
is Not a Small Name In the Industry, The Young Loyal Dude Still Making Faster waves To Top 1, With His Mix among The Best and Top Downloaded All Over The Net, Ranging from
Back to Back Mix
,
DoroGuruz Mix
,
Best of Davido Mix
And The Latest On our List
Hook Up Mix
, Dj Baddo Recently Released A Mixtape for Naijaloaded, But We Couldnt Get It to You as The Mixtape file Host is Not acceptable By Our server Import. Nevertheless,
Dj Baddo
is currently Working A Mix for Waploaded, Droping anytime sooner With Over 40 hot Tracks.
Dj baddo Is an Edo State Born Dj, But Grew up and Based Lagos, it Will Interest You To Listen To Dj Baddo's Latest Jam ft Skaliey Mental On
"Oje" Track
.
Connect With Dj Baddo:
Twitter
||
Facebook
||
Instagram
||
Website
4. Dj Spinall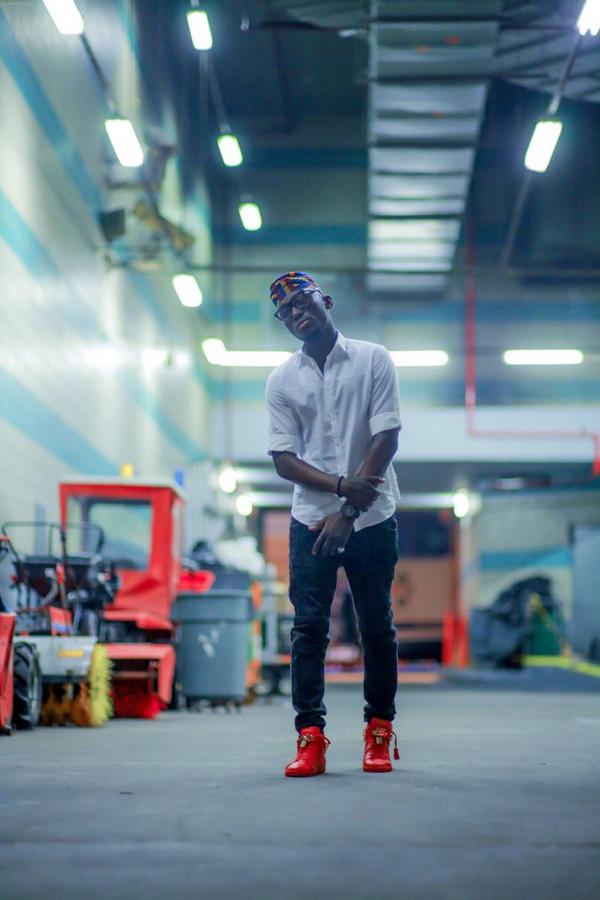 Hehehe Dj Spinall Baba, as The Name Goes, He spins The Jockey as it should always be done, Lastly we heard/saw Him on
Oluwa ft M.I Abaga
,
Watch: Interview With Toke Makinwa
, Also Have been On with His Latest Jam,
Gbà Gbè É Ft. Burna Boy
The Audio
-
The Video
.
Currently He is the official DJ to pop act, Wande Coal, Beat 97.9 FM Ibadan and the weekly Industry Nite, DJ Spinall is gradually building his brand in the crowded music industry as he his known by the trade name, "
the Cap
" or "
Unstoppable Dj Spinall
".
With his frequent mixtape titled The Cap getting attention online,
Sodamola Oluseye Desmond
, better known as DJ Spinall explains that his stage name signifies the fact that he plays all genre of music, thus, the name "
Spin-all
".
We Rendered His Latest
2014 Summer Party Mix
, That Will Usher You To Connect With Him On:
Twitter
||
Facebook
||
Instagram
||
Website
3. Dj Xclusive
Dj Xclusive
Wins Exactly This Position I Guess! Lastly We heard from Him On
Video: Dj Xclusive - Just Say It
, and Previously His Recent Musics With Timaya, Olamide, Terry G & Wizkid has Been On The chats and Banging Which are
Pangolo
,
Ibebe
,
Fantasi
&
Jeje
Respectively.
Born Rotimi Alakija in the United Kingdom to Nigerian parents; at an early age, he moved to Nigeria for his high school education at King's College, Lagos after which he he proceeded to the higher institution to get a degree in financial computing. Signed on to EME as an artiste, Xclusive began his DJ career at various clubs such as Vendome, Tribeca and now an on-air radio DJ at Cool FM Lagos, Vee-Jay at Channel O and he is also the official DJ to afro-pop s£nsat!on, WizKid.
DJ Xclusive has received several awards including the 2010 Nigerian Entertainment Award for "World Best DJ". He also got nominated as "Best DJ " at BEFFTA Awards. All These For sure Will Encourage you To Connect WIth Him on:
Twitter
||
Facebook
|
Myspace
||
Website
2. Dj Neptune
NeeeeeeeepTune, I just Be Like Shout at all
Dj Neptune's
Mix, We Heard From The Prolific Dj Lastly, On His
Afrobeat Consolidation Vol 2 Mix
, and Ever Since, He Has Been On The Move Doing it Both Home and Abroad.
Dj Neptune Named
Imohiosen Patrick
, DJ Neptune who is from Edo State, but born and brought up in Lagos State, started out as radio DJ and once worked with Ray Power FM before becoming a freelance DJ and performing at international and national concerts.
DJ Neptune has been nominated for several awards which includes Best World DJ at the 2008 'NEA' Nigeria Entertainment Awards in New York, U.S.A. Winner as Best World DJ at the 2009 'NEA' Nigeria Entertainment Awards in D.C, U.S.A. 2009; Tush Award Best DJ in Nigeria, 2010; International Best DJ at the first "AEA" Africa Entertainment Awards in Malaysia.
He is currently The official Dj To
Naeto C
, With all These For Sure You WOuld Want to Connect WIth Neptune On:
Twitter
||
Website
1. Cool Dj Jimmy Jatt
Sorry His name should be Legendary Sir Cool Dj Jimmy Jatt, Also Pardon me for Continual Usage of Dj Jimmy jatt in course of writing this post, Dont Punish Me for Calling Such prolific Person Without a Honorary Title,
Dj Jimmy Jatt
Recently Released an album
The Industry Vol. 1
Which Got Much Collaboration of Top Nigerian Music acts, Lastly When we heard from Sir Cool Dj Jimmy Jatt, was On
Factory78 Tv
Where he Talked About "
Nigerian Djs (Him Exclusive) are not Really Paid as Much as They Should, In His Words Some Clubs Even Pay Bouncers More Than Their Djs
LoL..
Sir cool Dj Jimmy Jatt Born and bred in Lagos Island,
Jimmy Amu
, popularly known as Cool DJ Jimmy Jatt is a renowned Disc Jockey who is an icon in the Nigerian entertainment industry and a veteran who has survived the test of time. Formerly, known as Master J, Dj Jimmy Jatt came into the music industry as a rapper with lot of demos but after a fruitless search getting a record label, he started deejaying with the support of his brothers. The stage name
DJ Jimmy Jatt
came in honour from the initials of his brothers who long passed on the touch to him. Dj Jimmy Jatt, prides himself in giving back to the society, particularly his role in grooming new talents.
Connect With Dj Jimmy Jatt:
Twitter
||
Facebook
||
Website
Now That You Have Seen The Finall
Nigerian top 10 Djs
, Do You Have Any In Mind for Us to add? are You A New Dj and Want to Feature Us In your Mixtapes? or Wants to Get all Your Mix Uploaded to Our site? Yes we are Friends Of Nigerian Dj,
Follow Us On Twitter: @waploaded_ng
Or Mail Us On:
Info@waploaded.com
CC:
Sunnex11@gmail.com
and We would do Things Right with You!.
Comment below If you Like The List or Have Condemnation towards it.