Freezing of Fayose's account: APC blasts Ekiti lawmakers, says their action shameful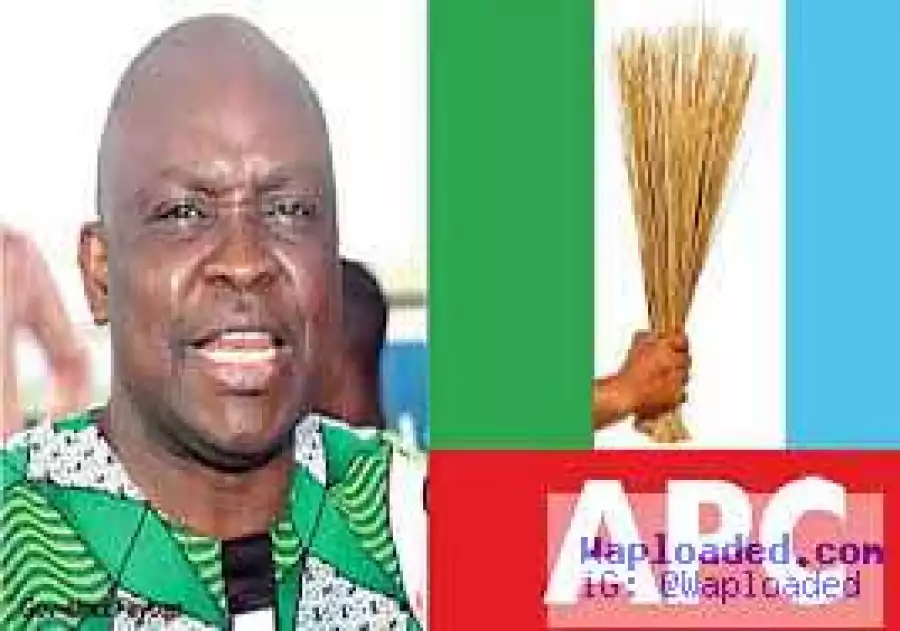 The Ekiti State Chapter of the All Progressives Congress, APC, has berated members of the state House of Assembly for holding plenary session on the street, in a show of solidarity to the state Governor, Ayodele Fayose, over the seizure of his bank account by the Economic and Financial Crimes Commission, EFCC.
EFCC had recently frozen Fayose's Zenith bank accounts over allegations that monies meant for the purchase of arms were paid into the accounts by the office of Former National Security Adviser, NSA, Col Sambo Dasuki(rtd).

In view of this, members of the State House of Assembly on Wednesday held plenary session in the middle of a high way in protest of EFCC's action while alleging intimidation of the governor by the Federal Government.


But the state chapter of the ruling party, in a statement signed by its Publicity Secretary, Taiwo Olatubosun in Ado Ekiti, the state capital described the action of the lawmakers who have allegedly turned themselves into stooge of the governor as shameful.

The party wondered why members who have not taken salary for six months could defend a "governor who routinely take his monthly N250m security vote while millions of naira were traced to the accounts of his family members by the EFCC."

Olatubosun said, "We are not surprised about the shameless theatrics of the rubber stamp Ekiti State House of Assembly members because they are behaving true to type as we predicted during their inauguration that nothing good would come out of this assembly because of the character and quality of individuals.

"It is a disservice to representative government that a group of lawmakers, who are expected to be loyal to their constituents, have jettisoned that cardinal principle of democracy and replaced it with loyalty to an individual whose greed is inflicting untold sufferings on the people of the state.


"We challenge the lawmakers, who have shamelessly constituted themselves to a nuisance by shifting their plenary to the streets of Ado-Ekiti in protest against the Federal Government, to go to the EFCC office in Abuja to prove their innocence."

The party described as unfortunate the action of the lawmakers to abandoned their primary role of law-making for "professional street protest in favour of a man who has milked the state dry," stressing that the lawmaker, since their inauguration have not passed any bill that is beneficial to citizens of the state.